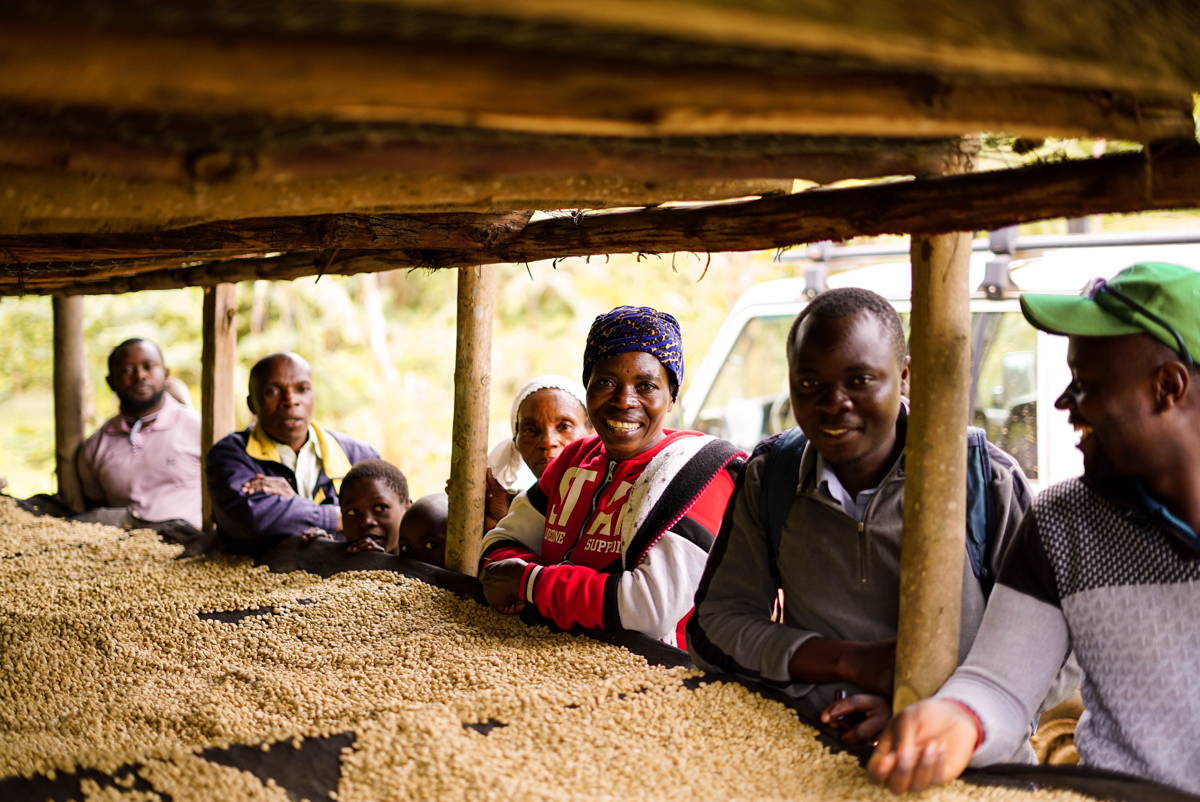 Cupping Lab for 3,500 Coffee Farmers in D.R. Congo
With your coffee, you help 3,500 coffee farmers in eastern Congo improve the quality of their coffee and earn higher wages! Together, we fund a "Cupping Lab", which helps farmers evaluate and improve the quality of their coffee in the long term.
When we were on site in April 2018, we found that the two cooperatives Kawa Kabuya and Kawa Kanzururu are not yet able to assess their coffee qualities themselves. As a result, they are unable to make targeted improvements and miss the opportunity to separate particularly high qualities and generate high revenues for them.
What is a cupping lab? This is the term used to describe the place where the taste of green coffees is tested and evaluated. This takes place in so-called cuppings – hence the name. You can find out how a cupping works here ›
The project in a nutshell
Project volume: 32.500 €
Project location: North Kivu, D.R. Congo
Cooperatives: 70 micro washing stations in the cooperatives Kawa Kabuya and Kawa Kanzururu
Geo-coordinates: S 00°25.448′ E 29°14.336′
Beneficiaries: approx. 3,500 coffee farmers
Implementation period: Spring 2019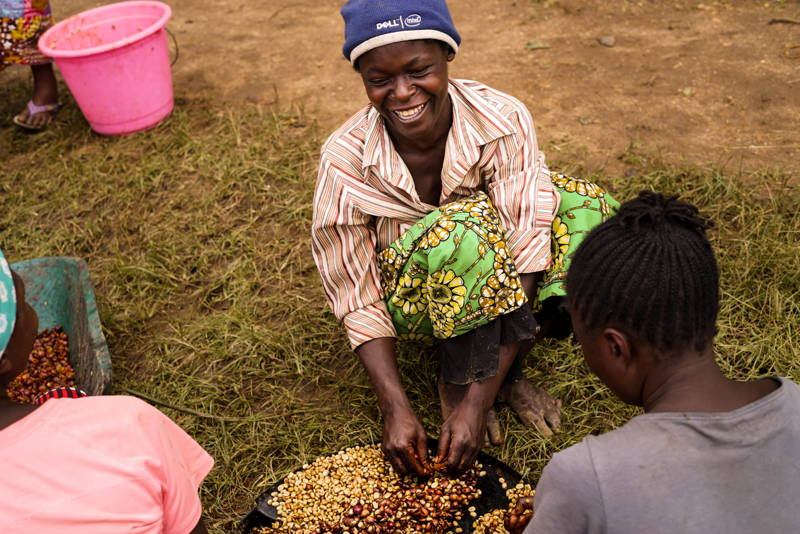 Why is the project so important?
Like most cooperatives in eastern Congo, Kawa Kabuya is divided into smaller micro stations, each producing its own coffee. Before export, this is collected and sold as a whole through the cooperative. However, the coffee quality within the different micro stations currently varies, so that the quality of the "good" cooperatives suffers from the mixing of the coffees during export and ultimately an average quality is achieved. By establishing a local cupping lab, cooperatives can differentiate between coffees.
In this way, coffees with a higher quality level can be sold for a better price and the entire cooperative increases its revenues
Comparing micro stations makes it easier for farmers to share their knowledge and exchange ideas. Based on the results in the Cupping Lab, the cooperative can hold targeted trainings to improve the quality at the weaker micro washing stations.
Not only our partner cooperative Kawa Kabuya will benefit from the Cupping Lab, but also the neighboring cooperative Kawa Kanzururu. This will give about 3,500 farmers access to better training opportunities.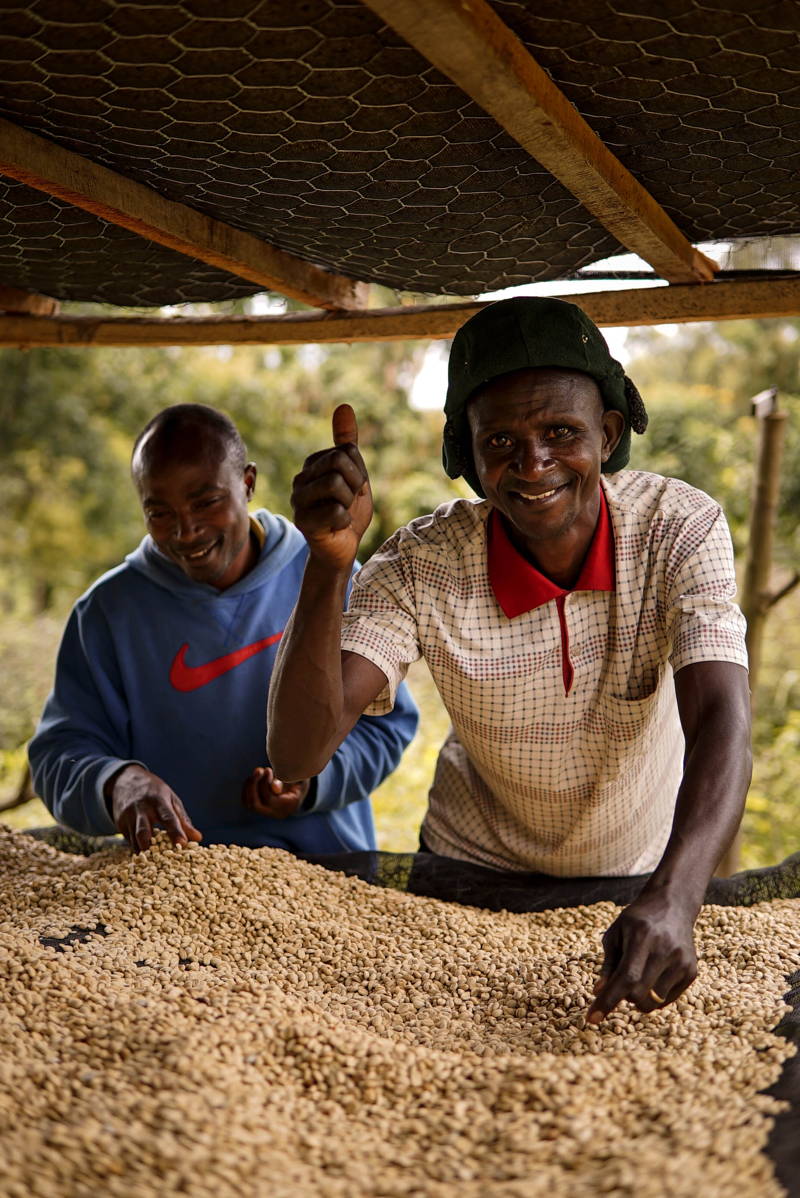 How is the project being implemented?
We have already been in close contact with the NGO Rikolto, which has been active in Congo for many years, for several months. In April 2018, we got to know each other personally during our stay in North Kivu. We were so enthusiastic about their work on the ground that we decided to carry out the construction of the Cupping Lab together. Rikolto supports the cooperative on site with the necessary construction measures and with the import of the necessary laboratory equipment. This includes a hulling machine to remove the parchment skin, a sample roasting machine, coffee grinders, hot water equipment, scales, cups, cupping spoons, etc. A solar kit will be provided as an emergency power generator. The Cupping Lab is expected to be completed by mid-2019.