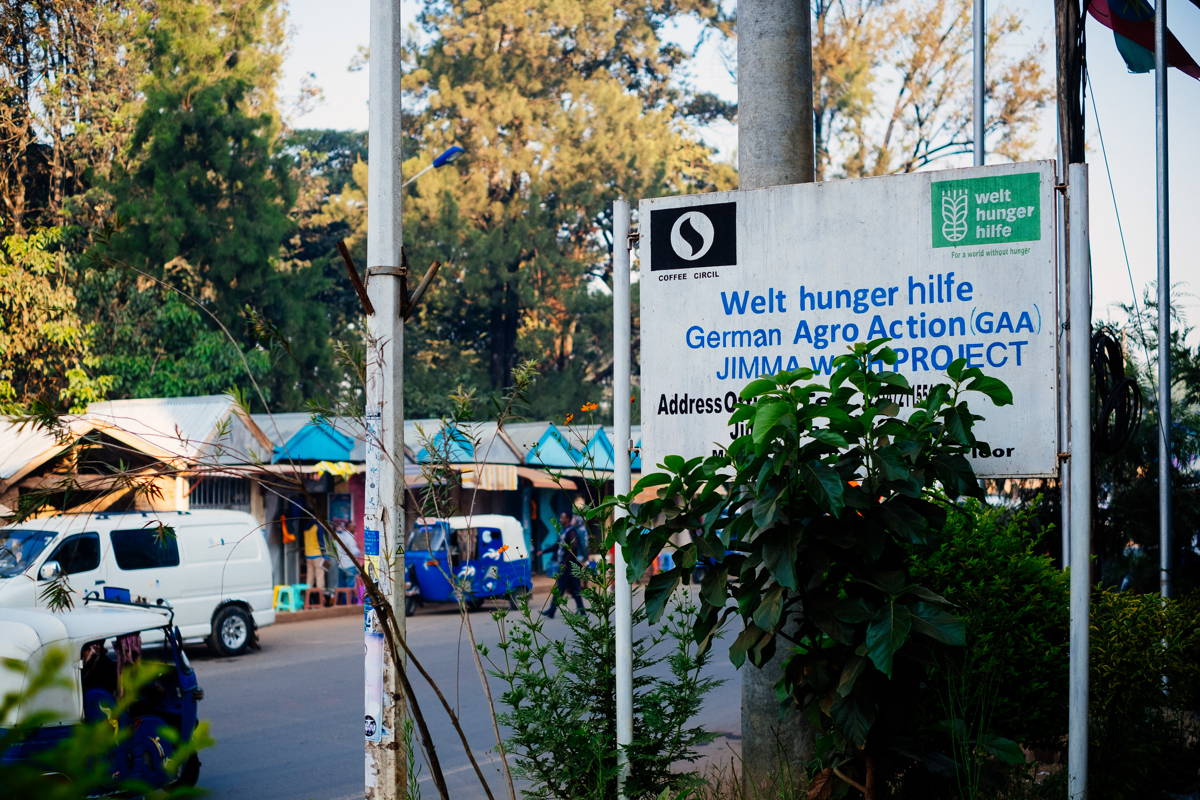 1 € per kg of coffee: Our projects at a glance
Together with you, we improve the lives of coffee farmers and their families. Because 1 € per kilogram of coffee we invest in clean drinking water, education or training for farmers in the coffee regions.
Coffee isn't just your daily companion. Coffee is the livelihood of hundreds of thousands of people worldwide. Although the farmers we work with produce some of the best coffee in the world, many can't make a living from it. They lack the most basic necessities.
In addition to the high prices we pay for our coffees, we invest 1 € per kilogram of coffee sold in health, education and coffee farming in Africa and South America.
This is what we have achieved since 2010:
2,5 Mio. €
Investments in coffee regions
19
Projects for education, health and coffee cultivation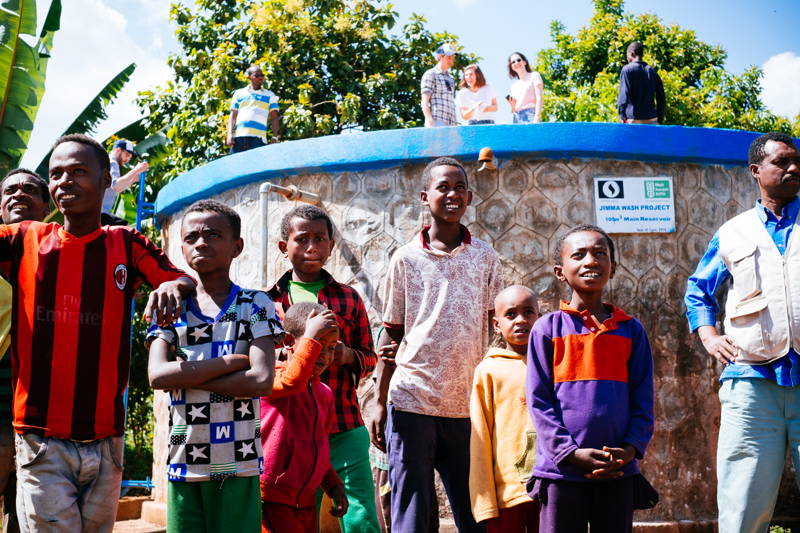 Current projects overview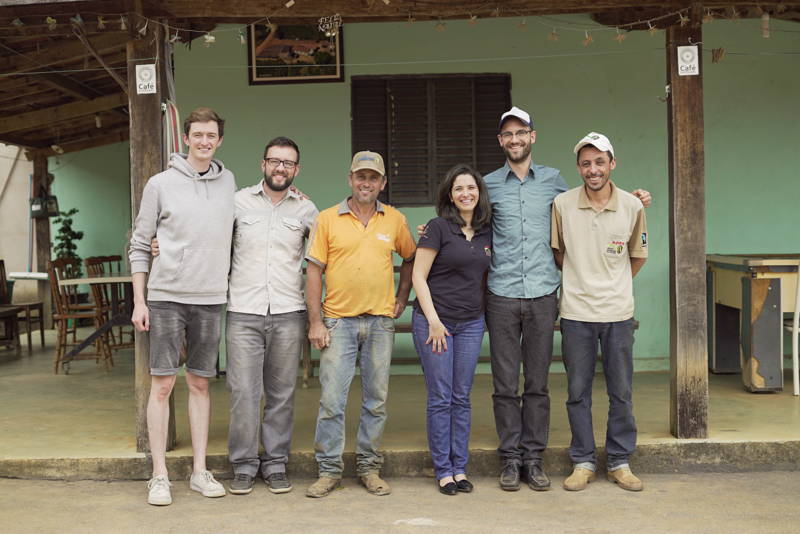 What we have achieved since 2010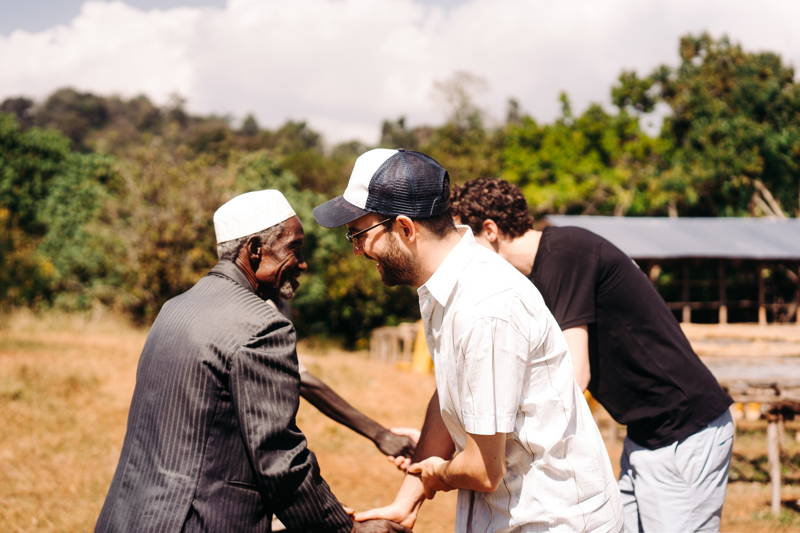 Our purchasing criteria
Our three areas of action
We focus our investments on three pillars: Education, health and coffee cultivation. We decide on the goals and measures of our investments in close exchange with the communities and farmers. They are implemented by our local teams in cooperation with the local people. In this way, we strengthen the local population's ownership of the results of our work.
Education
Education is the crucial prerequisite for better future opportunities. As everywhere, this is especially true in a country like Ethiopia, where almost 30% of the population lives below the absolute poverty line (World Bank 2011). The illiteracy rate is over 50% (UNICEF 2012). Around half of school-age children do not attend classes regularly or leave school without completing their education (World Bank 2012).Our measures to promote education aim to improve the teaching conditions of children in the rural coffee regions and support them on their way to a basic education and their first school-leaving certificate. This opens up the opportunity for them to attend secondary school and develop prospects for vocational qualification.
We start where it is needed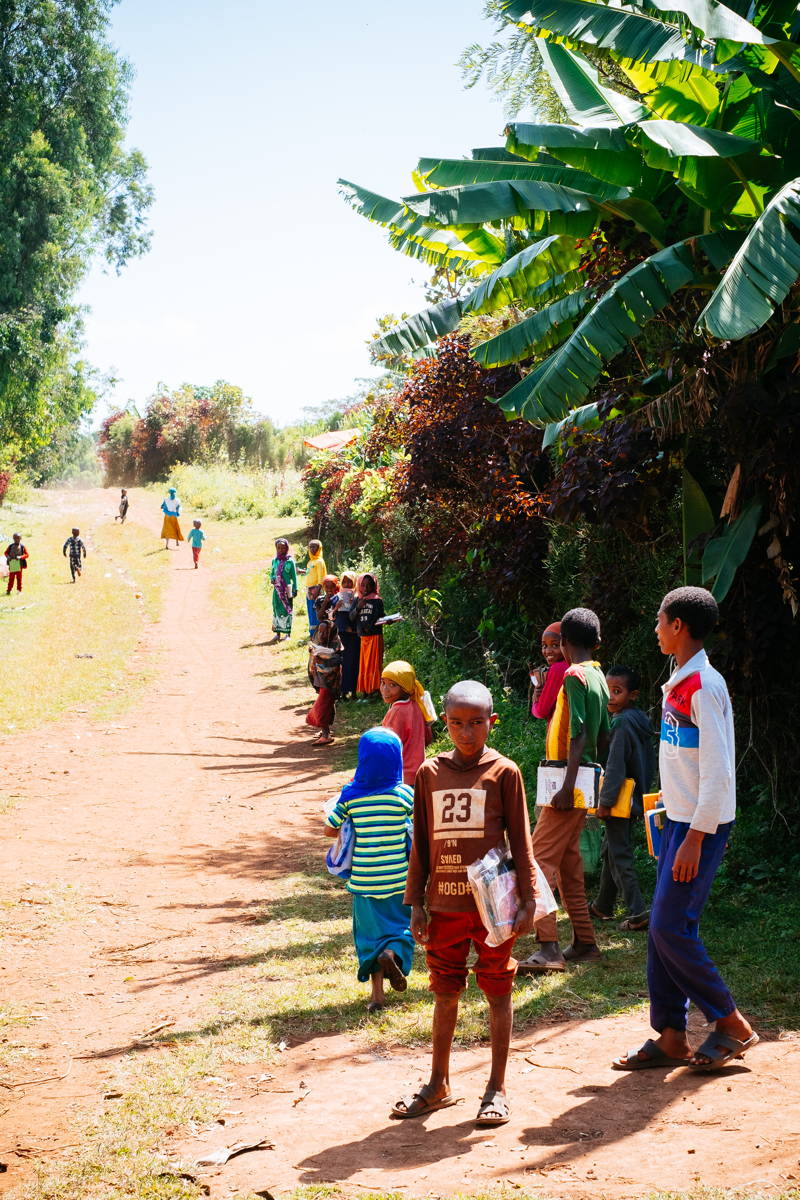 Health
The Ethiopian health system is characterized by drastic deficiencies. For example, there are approximately 35,000 patients for every doctor, and almost half of Ethiopians have to travel more than 15 kilometers to the nearest health post (GIZ 2014). Our health projects aim to improve drinking water, sanitation, and medical (primary) care in coffee cooperatives. Local people also often lack knowledge about the risks posed by contaminated water or poor hygiene. The lack of awareness of health and hygiene issues is responsible for many serious diseases and high child mortality rates. In Ethiopia, we have been working since 2015 to provide hygiene training and access to clean drinking water for more than 37,100 people in western Ethiopia.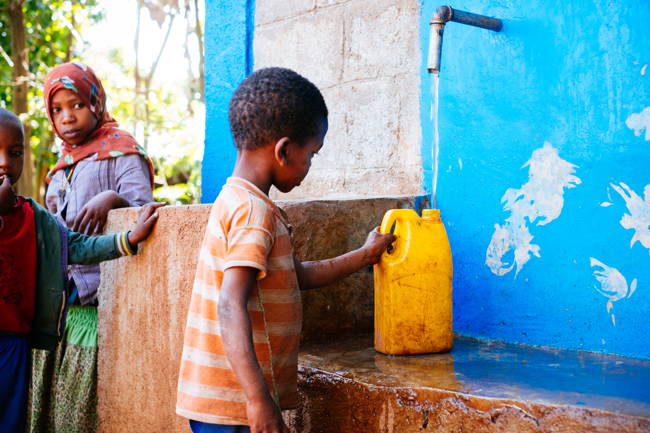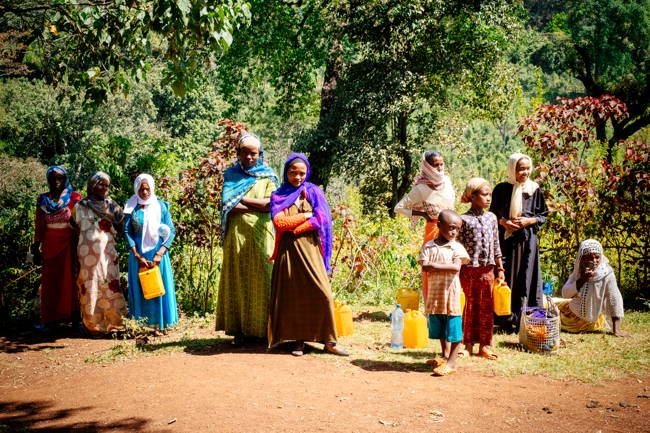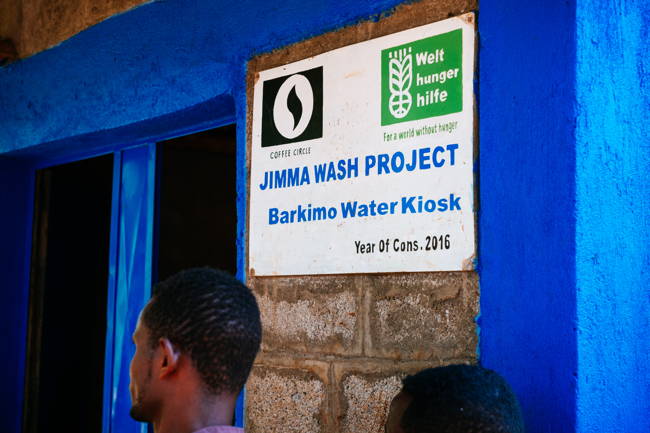 Clean drinking water and hygiene trainings in Ethiopia
Great update: The expansion of two wells is almost complete and is already providing clean water to more than 37,100 people.
Value Chain
Our coffee projects aim to combine local economic development with environmental benefits. We support farmers and cooperative structures in achieving higher wages in the long term and in investing in sustainable forms of cultivation. Traditional forms of cultivation are to be promoted, deforestation avoided and ecological principles anchored in the production process. In this way, we want to contribute to both biodiversity and climate protection. In addition to the ecological component, we are also involved in the area of knowledge and technology transfer and support cooperatives through training and improved equipment to produce higher quality coffee, enabling them to achieve higher yields for their coffee. Through local teams, we work with farmers and cooperative leaders in Ethiopia every day during harvest cycles, advising them on how to grow and process their coffee. Other activities are being implemented in Kenya, D.R. Congo and Myanmar.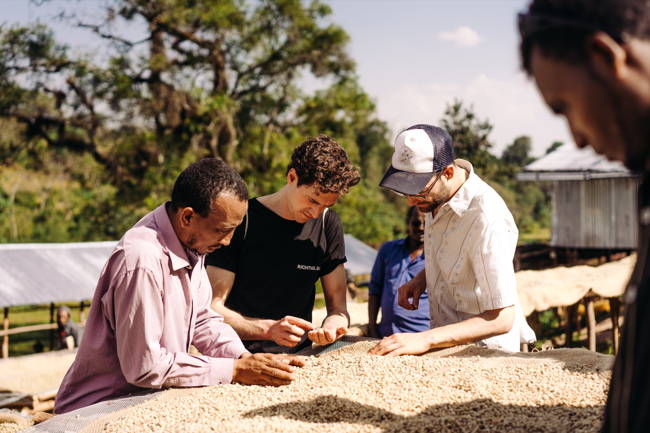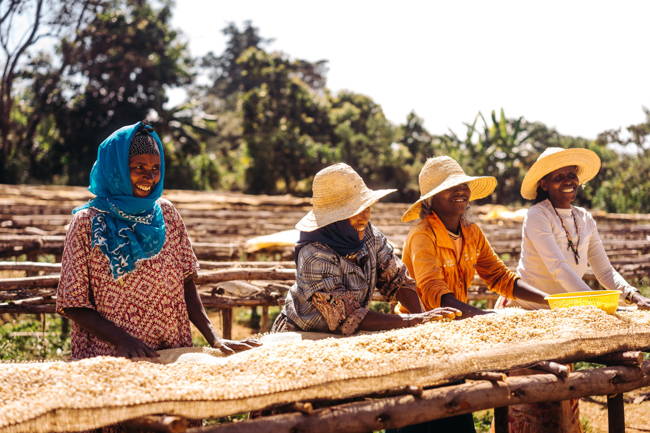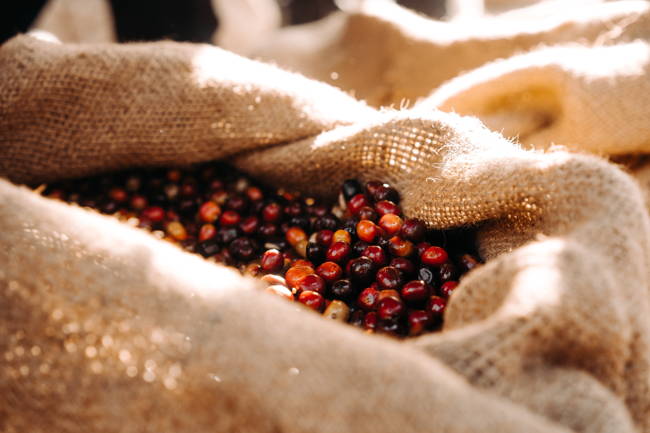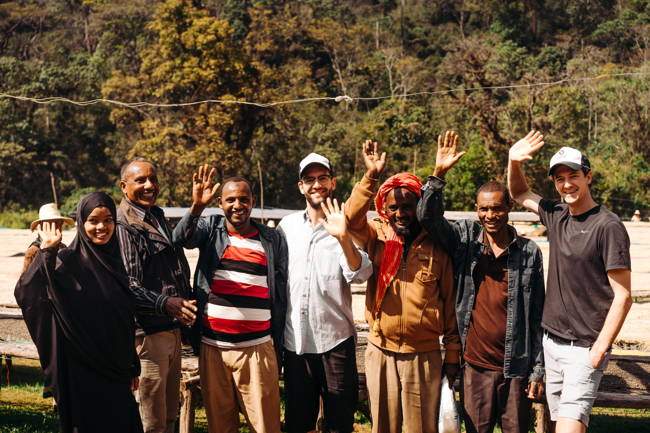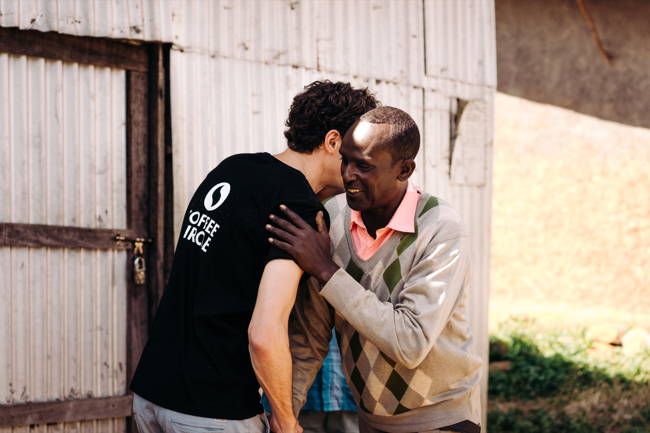 This might also be interesting for you
We are B Corp certified!
We have been set up as a social enterprise since our founding. Our goal: to improve living conditions in coffee regions in the long term. The certification as B Corp confirms our successes!
Our impact report 2018
Transparency is important to us: This impact report looks back at the past 2 years and its figures. In addition, it provides an overview of 8 years of social impact.
Our trade model vs. Fairtrade
Often our trading model is confused with the Fairtrade label. Here we clarify some important differences. Because we offer the alternative in fair trade coffee.
Our best selling coffees