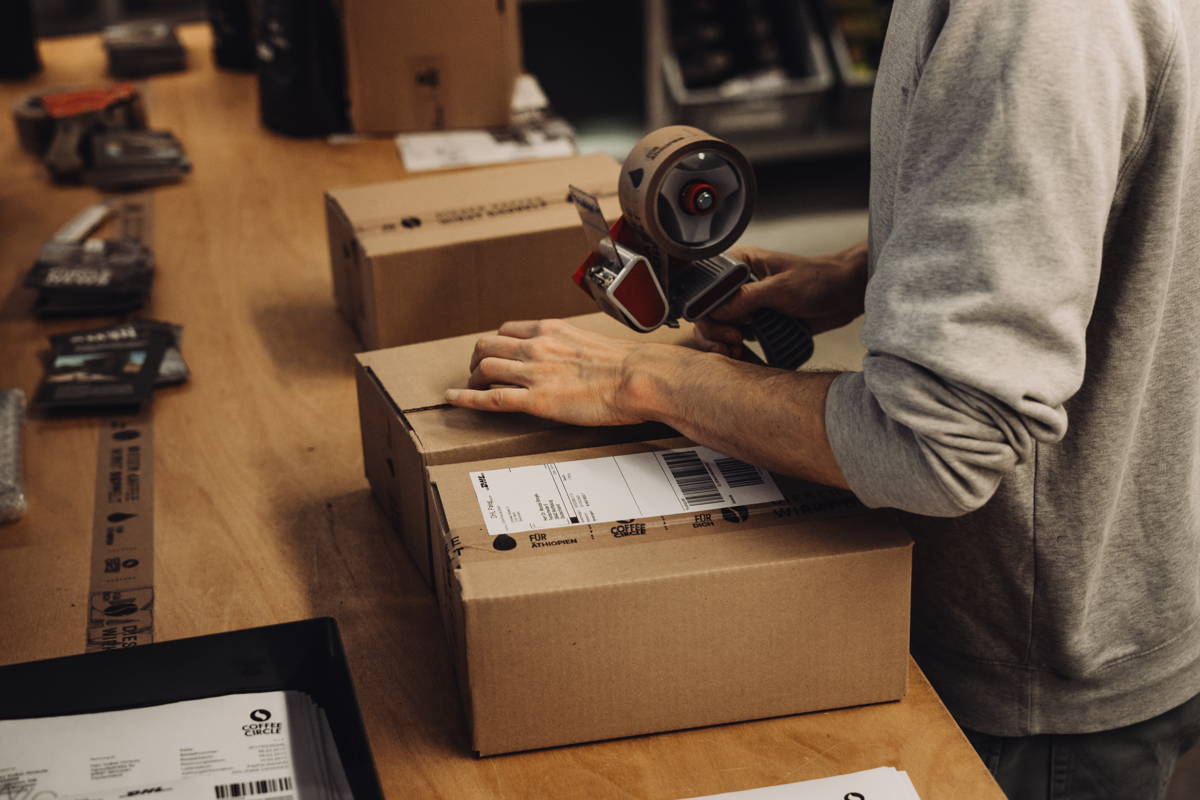 Shipping Terms
Shipping Costs – Germany & Europe
We charge a shipping fee of €4.90. For orders of €39.00 or more, shipping is free of charge.
From our online shop at coffeecircle.com/en, we deliver to the following countries:
Germany, Switzerland, Austria, Belgium, Bulgaria, Denmark, Estonia, Finland, France, Greece, Ireland, Isle of Man, Italy, Croatia, Latvia, Lithuania, Luxembourg, Malta, Monaco, Netherlands, Norway, Poland, Portugal, Romania, Sweden, Slovakia, Slovenia, Spain, Czech Republic, Hungary, United Kingdom, Cyprus.
Please note, customers ordering to Switzerland and UK will be responsible to pay any applicable import tariffs or fees as deemed necessary by DHL.
Delivery time and tracking
We ship your orders with our service partner DHL. For deliveries within Germany, DHL delivers your parcel within 1-3 days. Deliveries to other European and non-European countries can take up to 7 days, depending on the country. Orders placed on weekends and holidays are shipped on the next working day. All of our products are readily available unless otherwise stated on the product page. After we have delivered the package to DHL, you will receive a tracking code that you can use to track the status of your shipment at any time. All shipments are insured up to a value of €500.00.
Shipping to packing stations and post offices in Germany
In Germany you have the option to have your ordered goods delivered directly to a DHL packing station or postal branch. Your benefit: Instead of having to receive the delivery in person, you can pick up your parcel at your convenience from the pack station or post office of your choice. DHL will inform you by email or text message as soon as your delivery is ready for collection. There are no additional costs for you.
Please register in advance on this Deutsche Post webpage in order to use the pack station / postal branch service.
Returns
All information about returns can be found here.