Coffee & Espresso for Siemens EQ. Fully automatic coffee machines
Together with Siemens, we have developed four coffee and espresso types for the EQ series, which are ideally suited for coffee preparation with the fully automatic coffee machine.

All sorts for the EQ series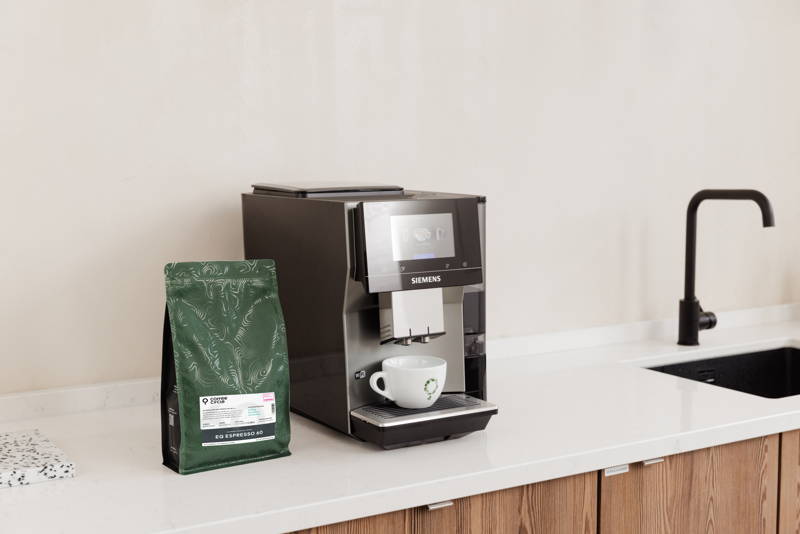 EQ. ESPRESSO 60
This espresso blend has been specially developed for the EQ series. For this we have combined the finest beans from Uganda, Brazil and Colombia, which combine to create a wonderfully balanced taste: Aromas reminiscent of dark chocolate with a rich crema.
EQ. ESPRESSO 75
The EQ. ESPRESSSO 75 combines 75% Arabica beans with 25% Robusta beans. The high Robusta content ensures a full crema and a strong taste. The coffee is ideal for preparation as espresso as well as for milk drinks.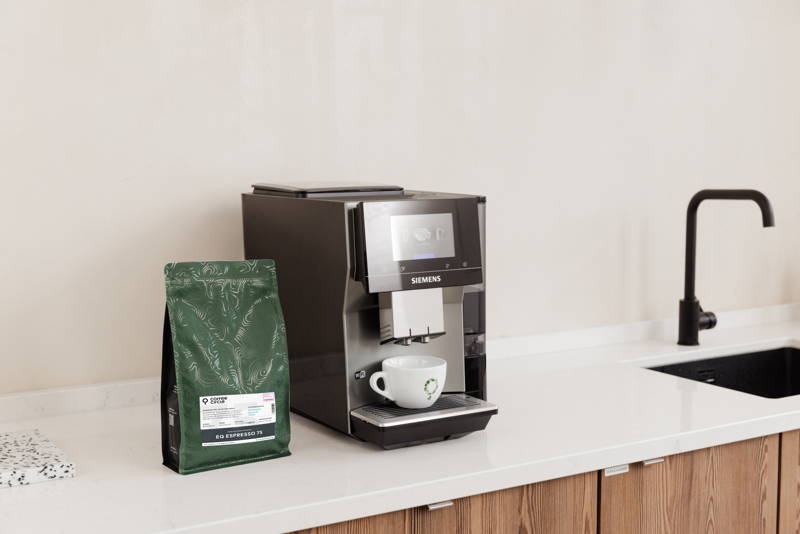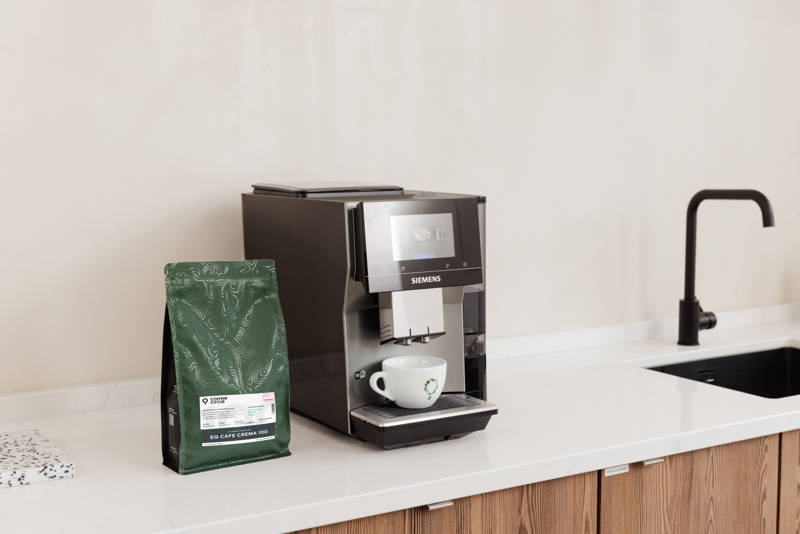 EQ. CAFE CREMA 100
The EQ. CAFE CREMA 100 combines the spicy tastes of Colombia and Indonesia. The balanced aromas, which are reminiscent of sweet and tart cocoa, are convincing both in combination with milk and sugar and pure as Cafe Crema.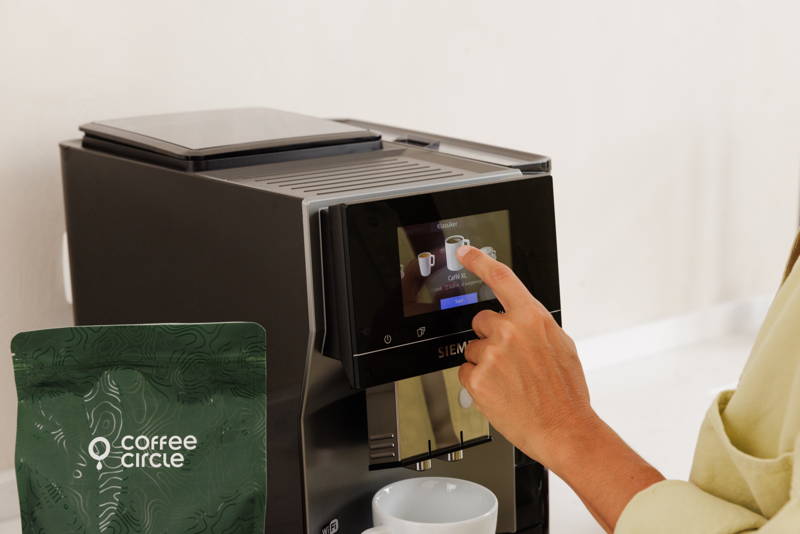 All EQ. coffees, also in sets
three different sorts/li>
250 g whole bean
Perfect for the Siemens EQ. fully automatic coffee machine series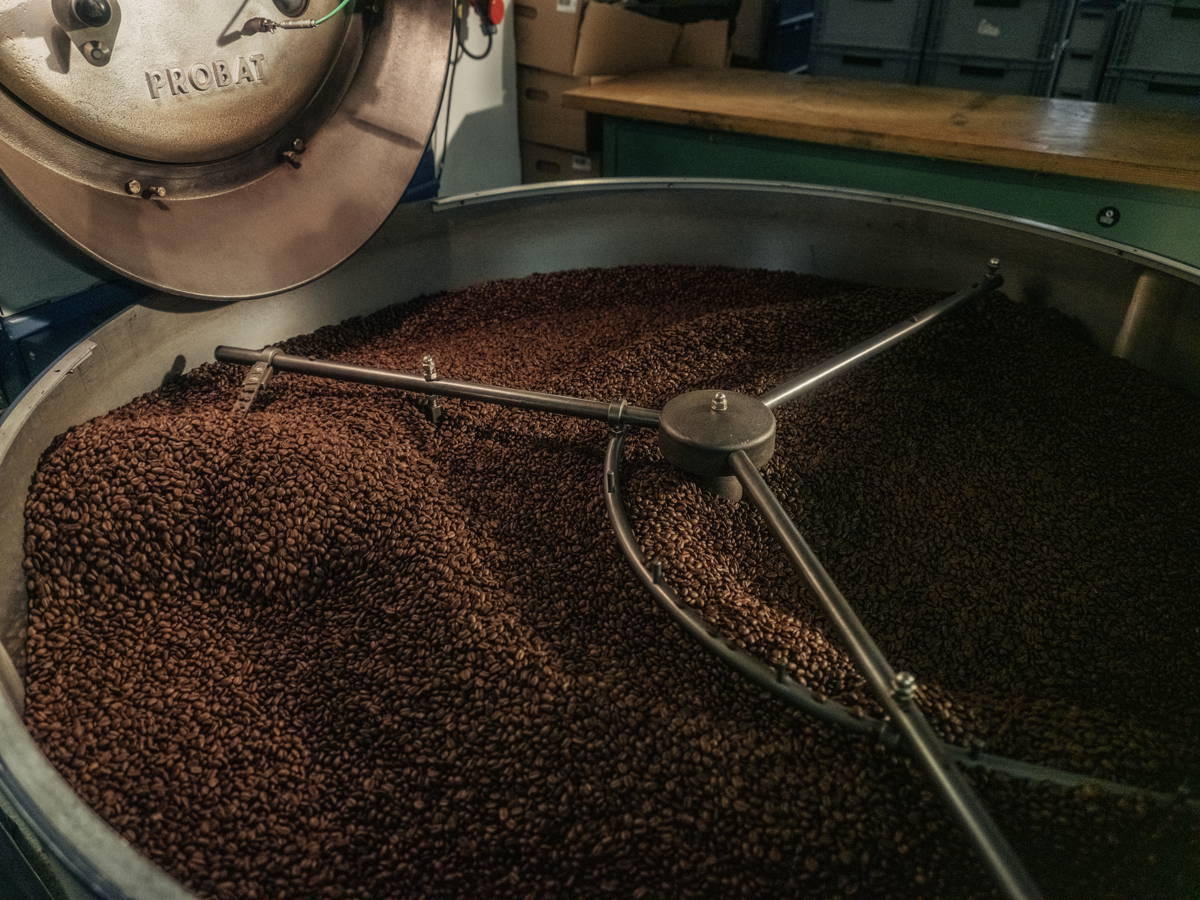 All coffees are roasted fresh and particularly gently in our roasting plant in Berlin
Direct trade and impact
Our coffees come from direct trade relations on even footing. We pay fair and high purchase prices, which are significantly higher than the world market price. Furthermore, with 1 € per kg of coffee you support our projects, which we implement in coffee regions with the farmers and their families!
What Coffee Circle stands for