Coffee Circle Cafés
We want to share our world of coffee with you. And what better place to do that than in our cafés? Come by, we look forward to seeing you!
Our Locations
Coffee Circle Café & Kitchen – Wedding
Berlin-Wedding is our home turf. We opened our first flagship store in the same complex that also harbors our roastery. Here at the café, you are welcomed by one of our baristas. Come as you are, have a seat, and enjoy food offerings freshly made on-site by our kitchen team. Relax with a great cup of coffee or browse our selection of coffee bags and equipment. Need some space? We have a large community table waiting for you.
Opening Hours: Mo – Fr: 9 – 5:30 pm, Sat – Sun: 9:30 – 5:30 pm
Address: Lindower Straße 18, 13347 Berlin (save this as Highlight & leave us a rating ⭐️) | S + U Bahnhof Wedding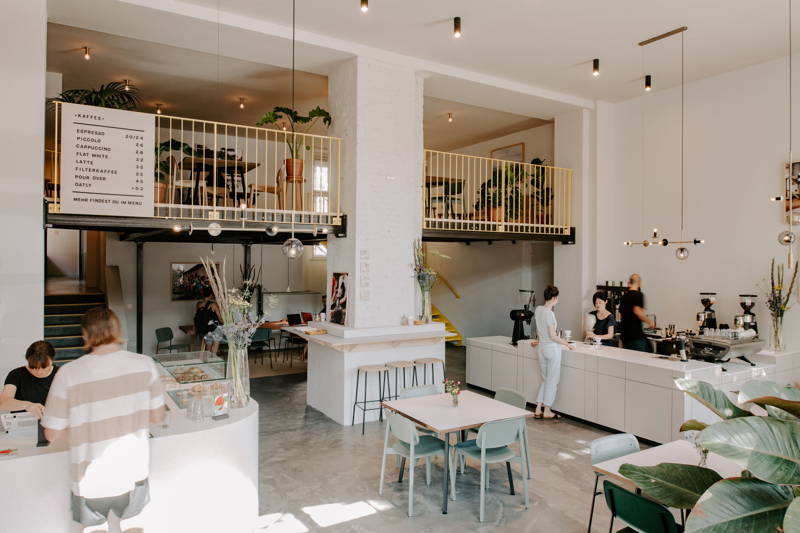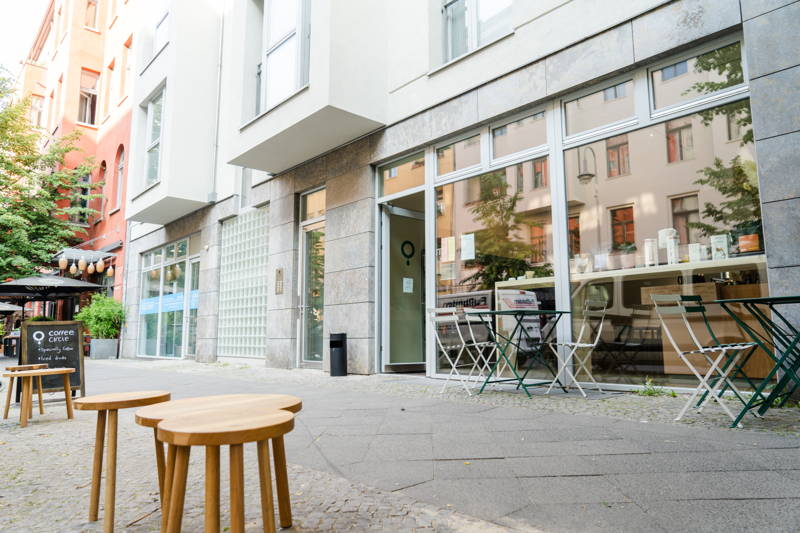 Coffee Circle Café – Mitte
Berlin-Mitte is the bustling heart of the city and the perfect spot to grab a coffee so good you'll want to write about it in your diary. Come in, have a seat and enjoy delicious snacks and pastries while sipping a freshly brewed coffee of your choice. Need to stock up at home or at work? Browse our selection of coffee bags and equipment. We can't wait to see you there!
Opening Hours: Mo – Fr: 8:30 – 6 pm, Sat – Sun: 9:30 – 6 om
Address: Rosa-Luxemburg-Straße 19, 10178 Berlin (save this as Highlight & leave us a rating ⭐️)| S + U Station Alexanderplatz / Rosa-Luxemburg-Platz
Coffee Circle Café – Bergmannkiez
In the middle of the colorful streets and restaurants, you will find our Coffee Circle Kiosk. The Coffee Circle Café at Bergmannstr. 10 is the perfect place to grab a quick coffee and a snack. Running low on coffee? Here you can also find coffee and espresso packs as well as selected equipment for your home.
Opening Hours: Mo – Fr: 8 am – 7 pm, saturdays & holidays: 10 am – 7 pm, closed on sundays
Address: Bergmannstraße 10, 10961 Berlin (save this as Highlight & leave us a rating ⭐️)| U-Bhf Mehringdamm / U-Bhf Gneisenaustraße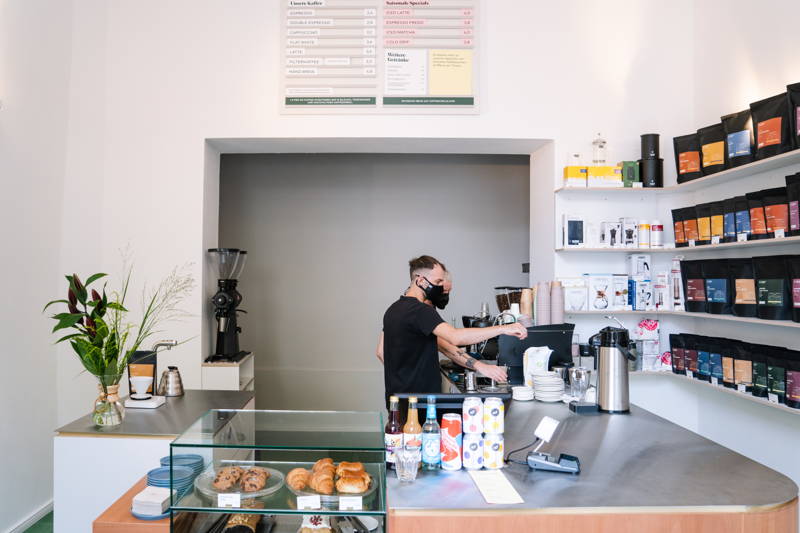 Update: One of our favorite coffee magazines features our cafe. Read through what Sprudge has to say:
"The choice to move from online to on-location, according to Koray, was "because coffee is the most social drink on the planet. For the ultimate experience, we believe we need to serve it."
Coffee Circle Membership
With the Coffee Circle Membership you can enjoy great discounts in all our cafés. In addition to 10 % off drinks, you can expect 10 % off food and even 10 % off coffee beans. Simply scan the QR code (or click here), register with your email address and receive your personal Membership QR code to show at our cafés.
The registration is completely free of charge.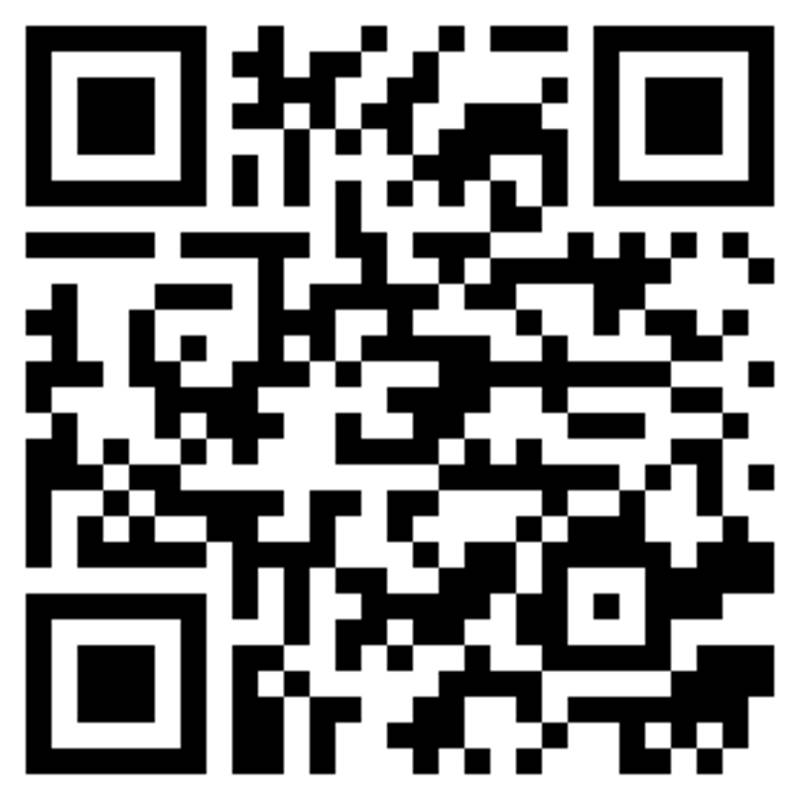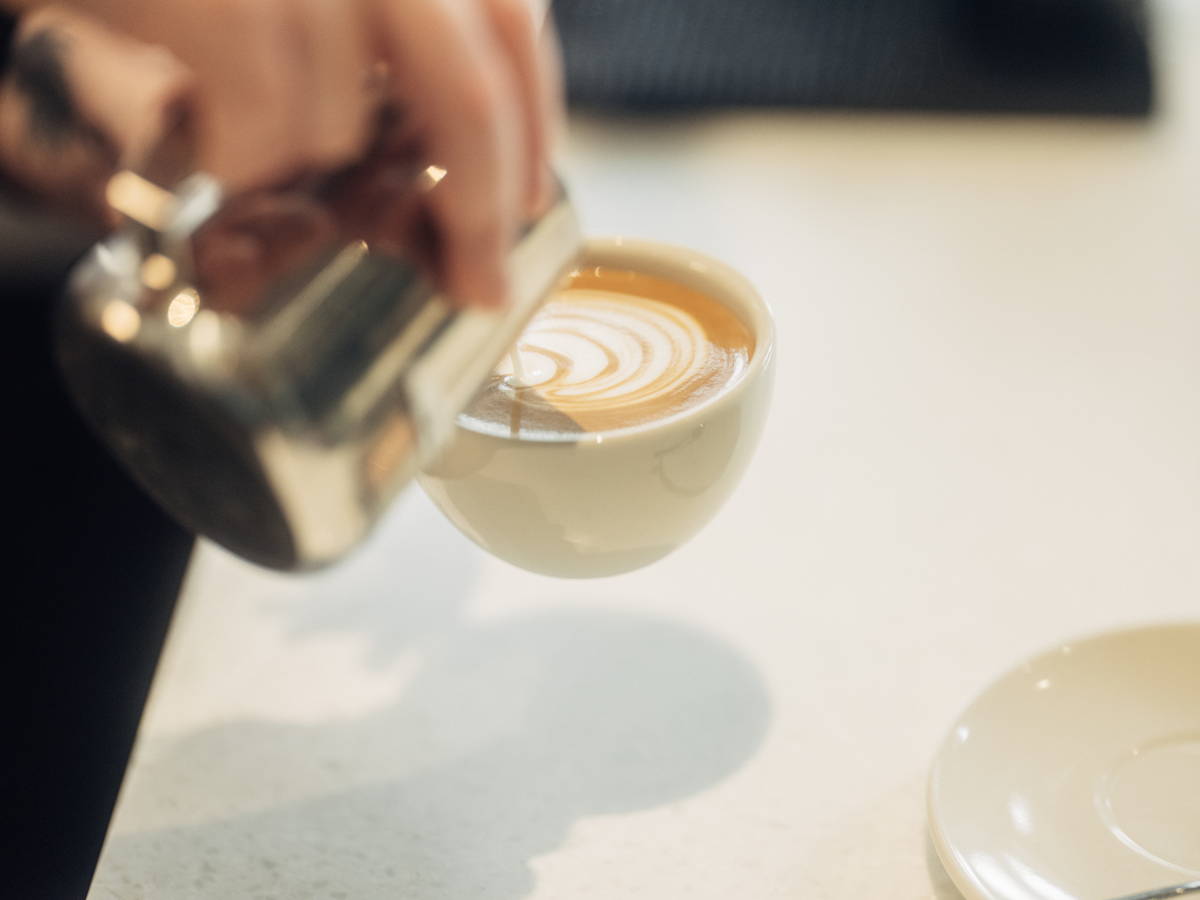 Be part of our team
You live for good coffee, are open-minded, and want to become a barista with us? We can't wait to meet you.
Our Coffee Menu
Every day you can try selected varieties from our coffee and espresso portfolio. Depending on the preparation method, we always offer you two different varieties to choose from.
Filter coffee, espresso & seasonal drinks
How do you prefer to drink your filter coffee: brewed with a hand filter or as a Chemex? As always, you can choose between two types of coffee. Espresso, Cappuccino, Piccolo or Latte? We offer you a variety of espresso drinks. Choose between a fruity-light roast and a classic espresso variety. In addition to classic coffee drinks, our baristas will surprise you with seasonal cards.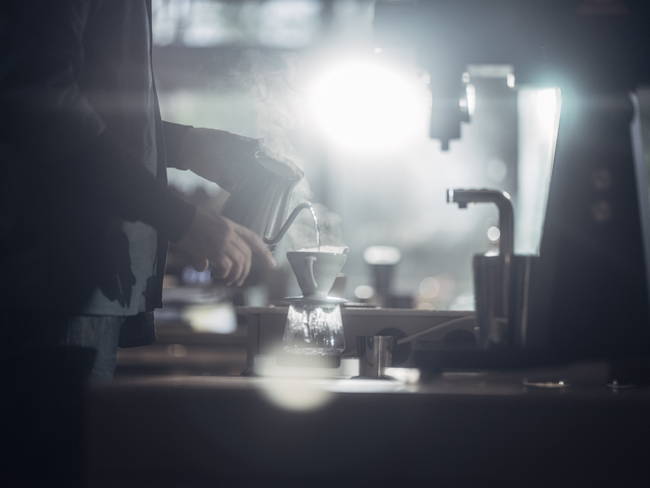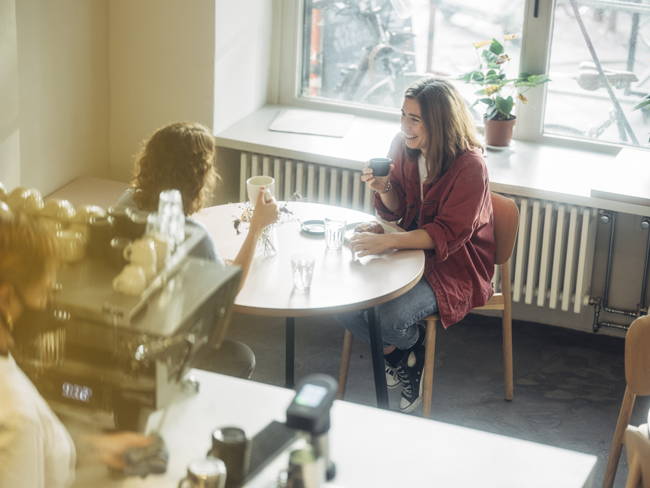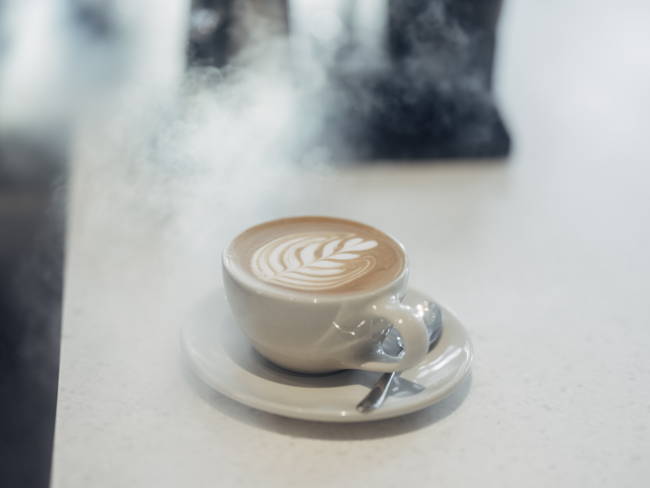 Sustainable Food & Drinks
No one can live only on coffee (unfortunately). For snacks and sweets in between, we have created our menu with friends and partners from Berlin, where everyone gets their money's worth.
For all offers, it was important for us to find the right partners who share the same values in terms of quality and sustainability.
we offer juices and spritzers from Ostmost, Water from Viva con agua, Kombucha from ROYand tea from Paper and Tea.
Takeaway coffee packages
For those who can't wait for their delivery, we offer all our coffee and espresso packs in the café to take away. If you don't have a grinder at home, we'll be happy to grind the coffee fresh for you to fit your coffee maker!
You can also find selected coffee accessories for purchase such as the Chemex carafe, AeroPress or Kinto cups, and To-Go cups.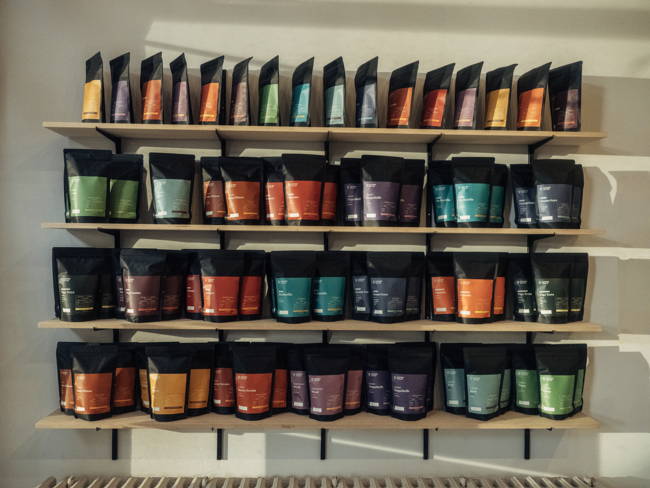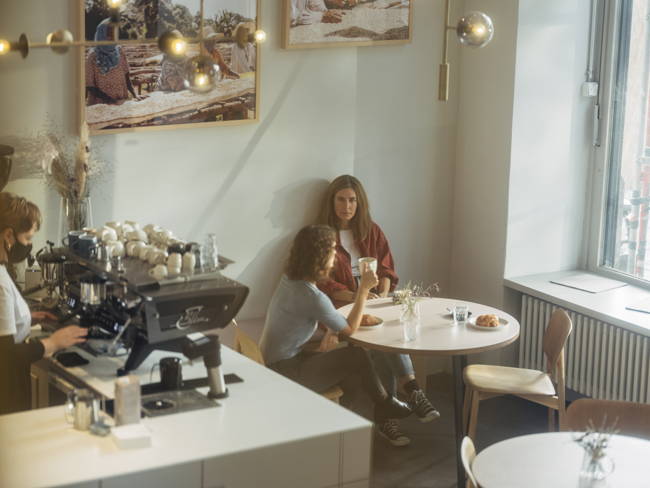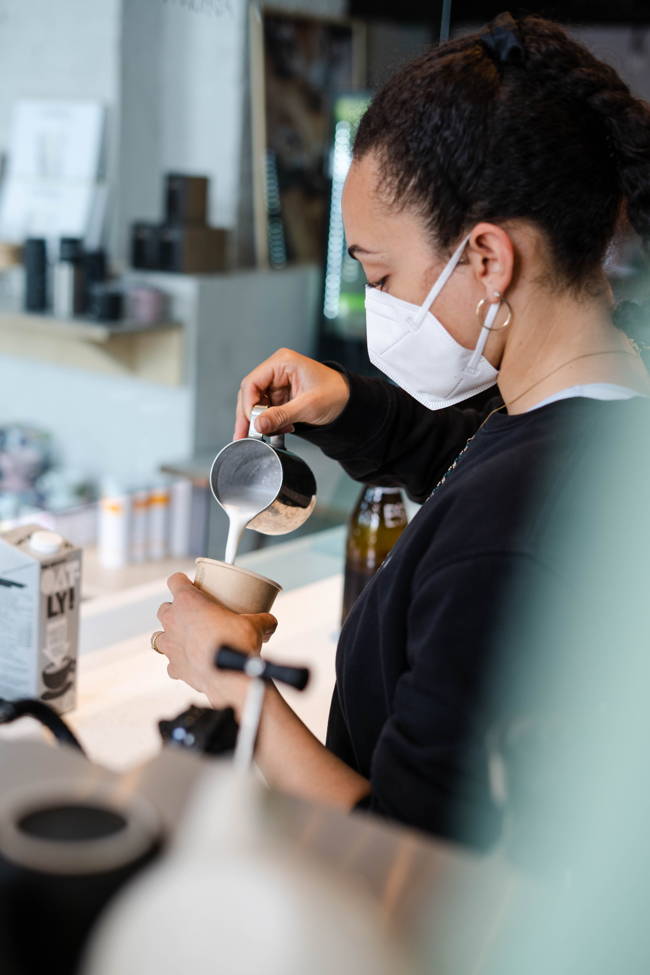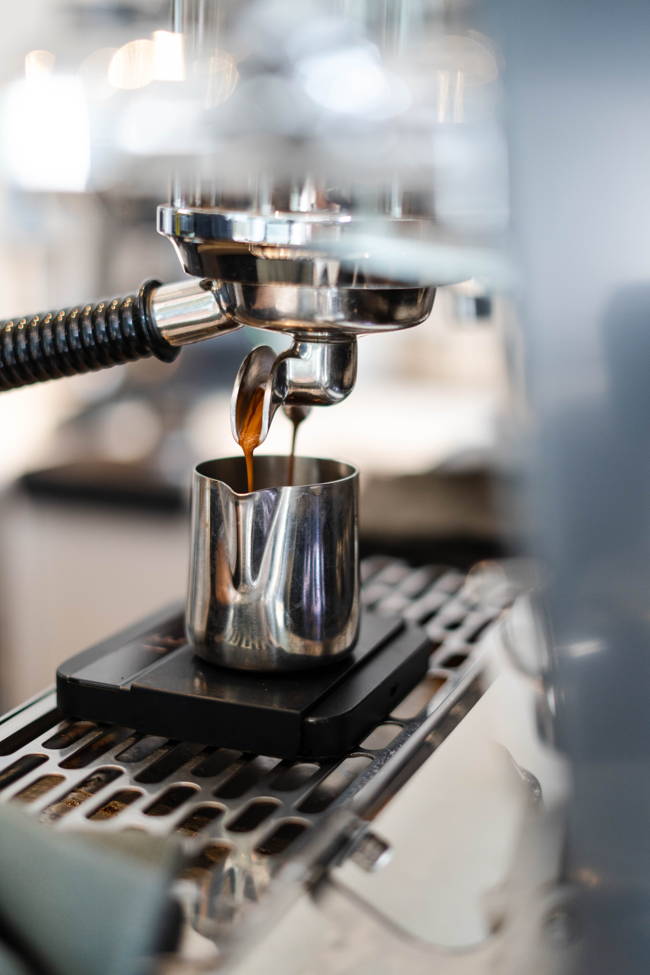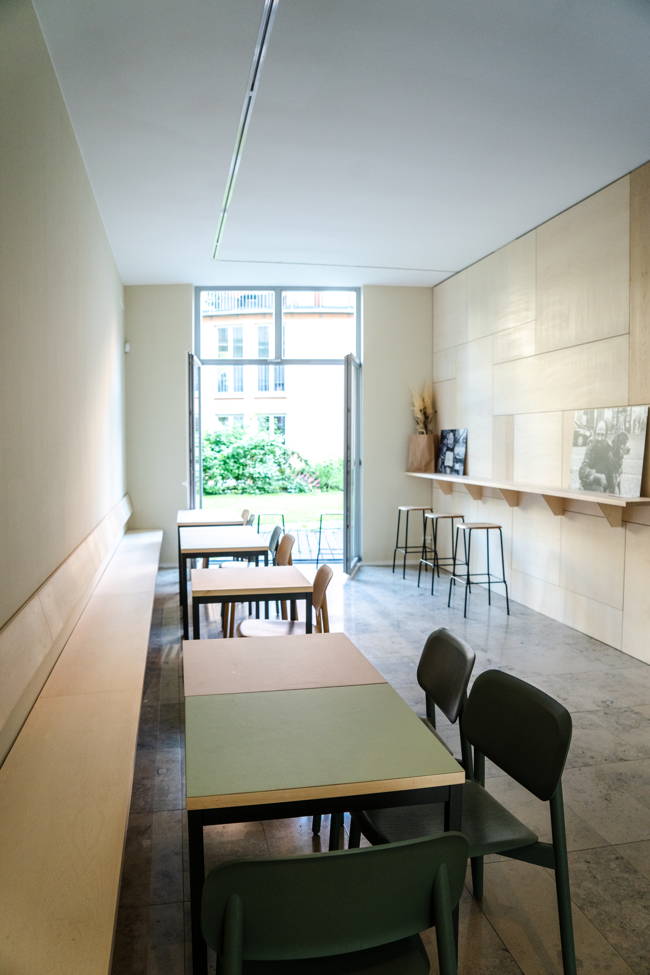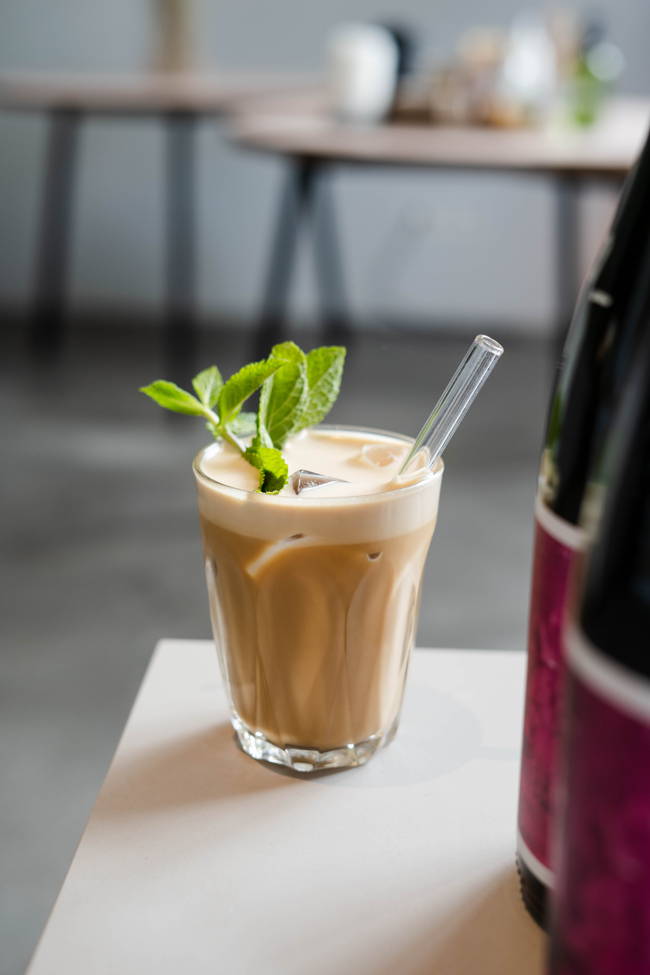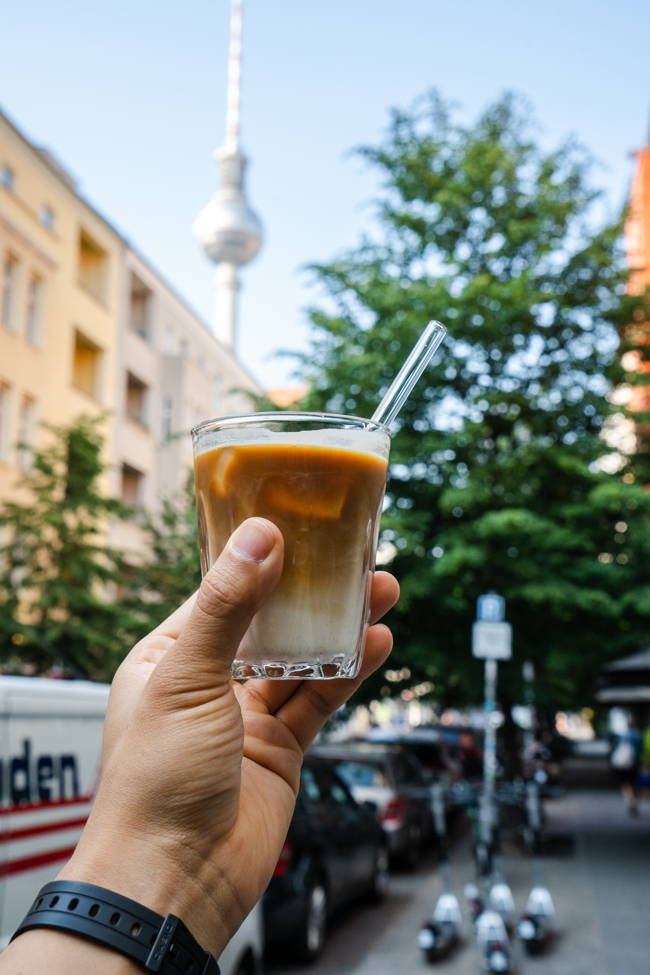 Try our coffees
These topics might also interest you
Learn more about Coffee Circle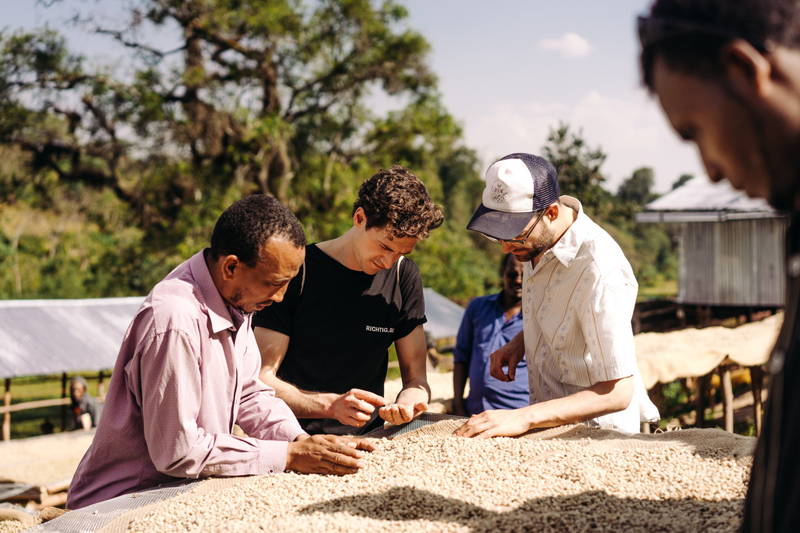 What exactly is specialty coffee?
Flat White vs. Cappuccino