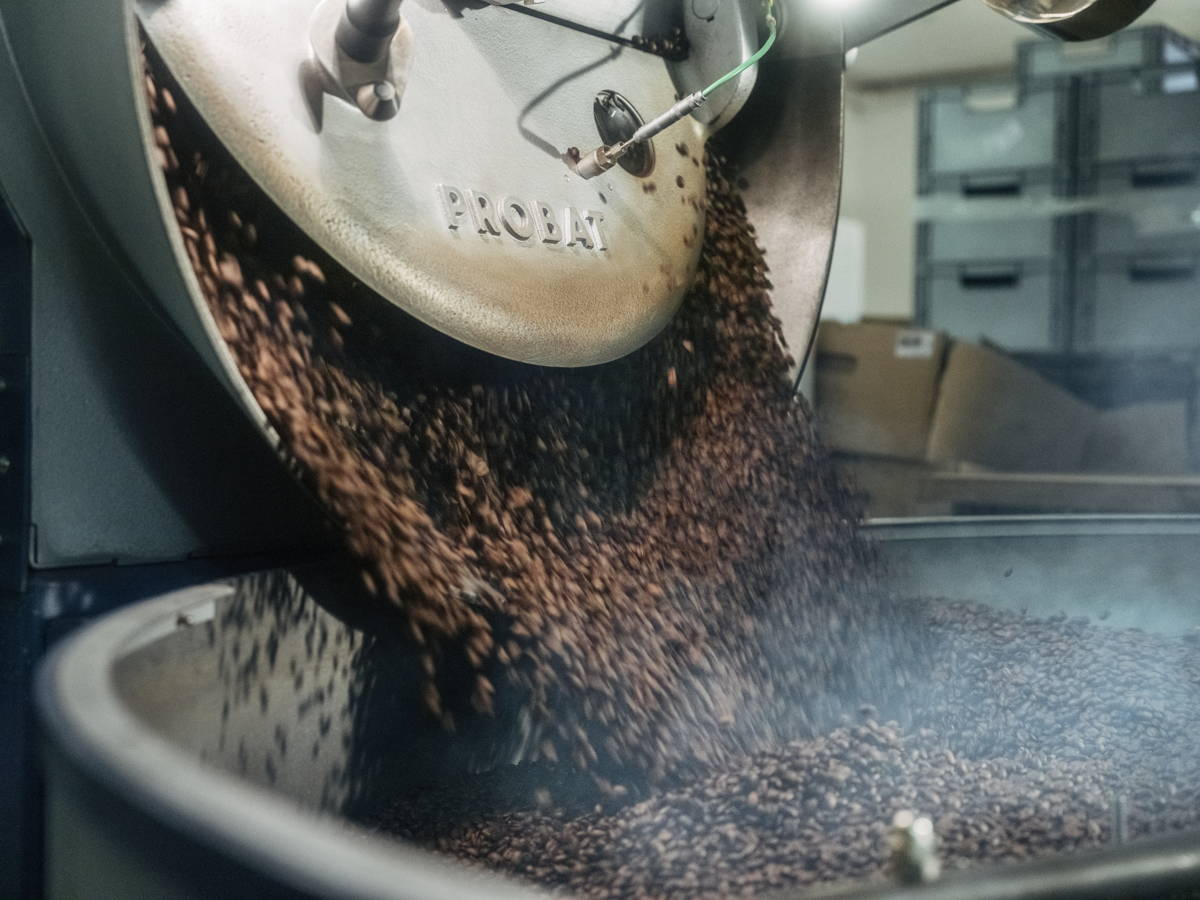 Our story: What does Coffee Circle stand for?
It's actually quite simple: we'll make sure you find a coffee that's perfect for you. But we don't stop there. We create a value chain that benefits everyone involved – from cultivation to roasting to your cup of coffee and back to the source. Here's how we do it.
The quality of a coffee depends not only on the variety and roast, but begins with the cultivation and the conditions under which the coffee was produced to a trader relationship at eye level.
Every single bean travels a long way, involving many people with passion, before it reaches your home. A path that you can follow transparently with us.
With every cup of coffee you contribute to improving the lives of coffee farmers in the countries of origin.
Rediscover coffee with us
Every year we travel to the countries of origin with the aim of finding the best coffees in the world for you. In the process, we taste dozens of coffees in so-called cuppings. You sip and smell your way through countless aromas in completely different combinations. Hard to believe, but a coffee can be very clear or complex and remind of tropical fruits, honey or flowers. We select only the best of the current harvest, which we have rated with a cupping score of at least 80 (out of a possible 100) points.
In Berlin, our roasters develop an individual roasting profile for each variety. This allows us to further develop our coffees for every taste. We roast the coffees freshly every week in our own Berlin roastery, pack them in a way that protects the aroma, and ship them to your home in a climate-neutral way – also in flexible subscriptions.
Do you prefer mild filter coffee or strong espresso with a thick crema? Our tasting packs contain 3 varieties to get to know. Try it out!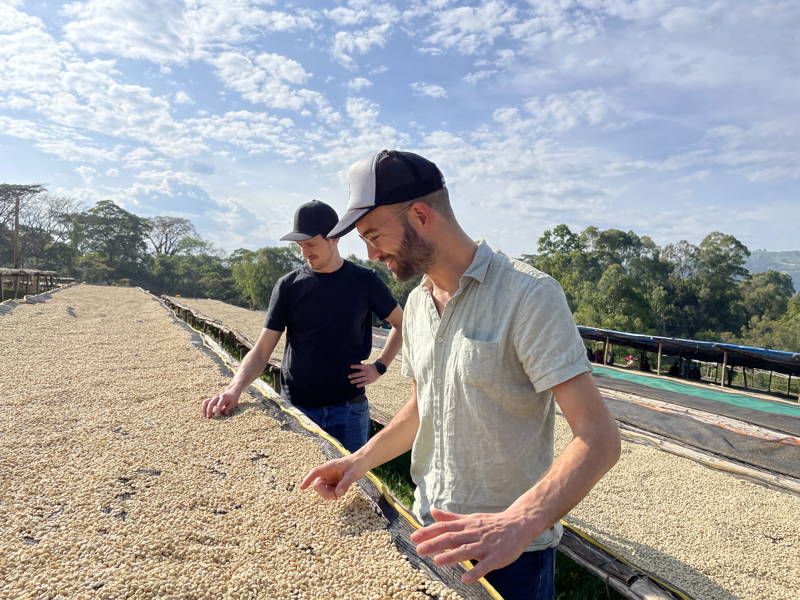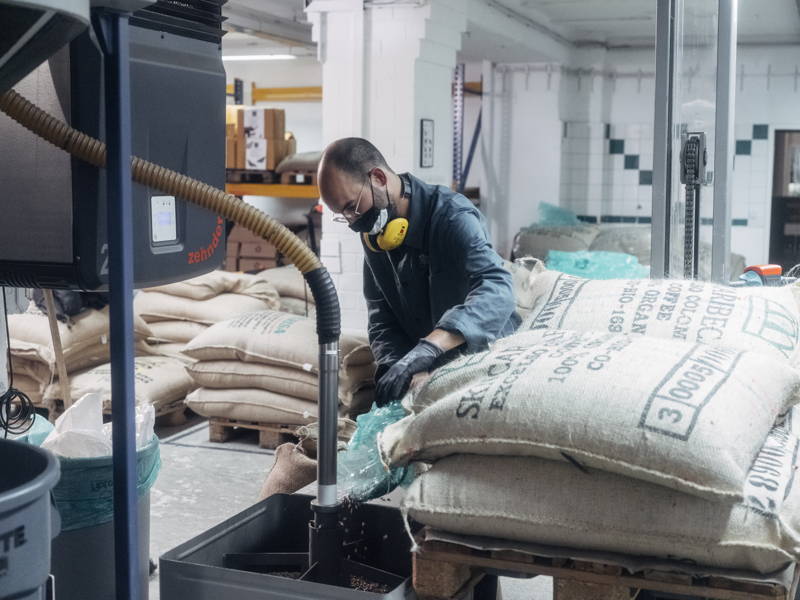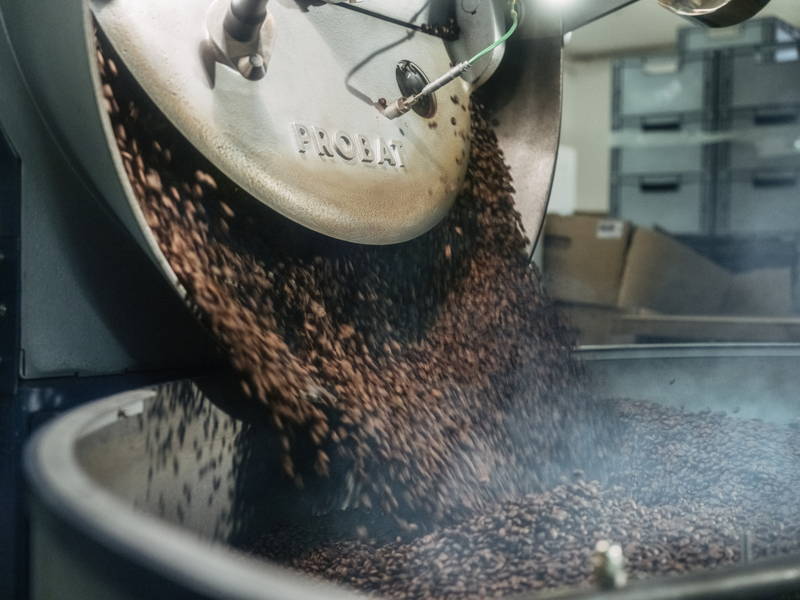 Everything you need for really good coffee
There is so much to discover in the world of coffee and we are learning more every day. We share our love for coffee and our knowledge with you. That's why you'll find many articles on our site about how to prepare coffee properly, find the right grind for your grinder or store coffee ideally.
Our team will help you find the right equipment and only offer accessories that we have tested ourselves. You are looking for the right type for your espresso machine or have problems with the preparation? You don't know which coffee machine or grinder is the right one for you? In our coffee knowledge we will help you.
You will only find equipment that we would also recommend to our friends.
Direct Trade & Transparency
During our trips to the countries of origin, we encounter incredible hospitality. We often meet the coffee farmers' family and chat over a "Buna" in Ethiopia or the "Tinto" in Colombia and learn a lot about life and the challenges the coffee farmers face. Our motivation grows from these conversations!
Together with you, we are changing the coffee value chain. That's why we buy our coffees directly from the producers according to qualitative, social and ecological criteria.
Our goal is for producers to profit more from coffee. We believe that the key to their stable and higher income is high quality coffee. For this, we are willing to pay high prices that are independent of the world market. In this way, we want to motivate coffee farmers to stick to the traditional and ecological cultivation methods of their coffees and to strive for the continuous improvement of their harvests. This financial incentive not only benefits the coffee farmers, but also their families, for whom coffee is often the most important source of income. The income from the coffee trade contributes in the long term to improving local living conditions.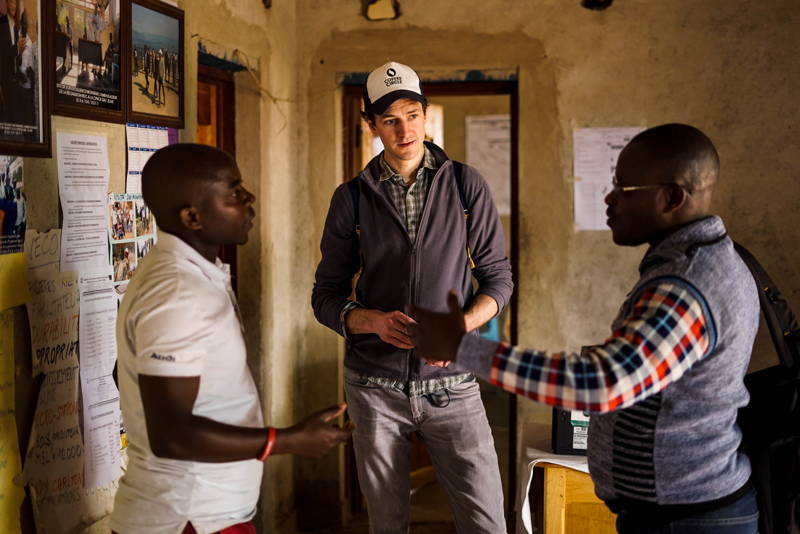 For us, direct trade means direct communication and long-term relationships with producers.
Find your favorite coffee
Impact
With every cup of coffee you contribute to better living conditions in the cultivation regions. In addition to the high purchase prices we pay for our coffees, we invest 1 € per kilogram of coffee sold in projects that we implement together with local people. This means that we give back more than 2,5 times as much as, for example, the Fair Trade certification system. With our investments, we specifically support education, health and sustainable coffee cultivation in the growing regions. Since 2010, we have reached more than 170.000 people through projects in Ethiopia, D.R. Congo, Kenya and Colombia.
You decide what you want to support with your coffee purchase in the growing regions
Clean drinking water for 37.100 people in western Ethiopia
Training for farmers in Ethiopia, Kenya and D.R.Congo
Financing of the World Coffee Research