Buna Dimaa is our dark filter coffee roasting. The mixture of 50% Ethiopian and 50% Colombian highland Arabica beans results in a full-bodied and strong, yet low-acid filter coffee.
| | |
| --- | --- |
| Taste | Cocoa, Roasted Nuts |
| Strength | |
| Acidity | |
| Sort | 100 % Arabica, Blend |
| Origin | Columbia, Ethiopia, Peru |
| | Certified organic by the inspection body DE-ÖKO-001 |
For fans of strong coffee with a shot of milk
100 % natural
FULL-BODIED AND POWERFUL TASTE
Buna Dimaa is our answer to the desire of many customers for a dark roasted coffee that also brings strong flavors with a shot of milk. It is low in acidity and convinces with nuances of roasted nuts and cocoa – a result of the natural aroma of the coffee cherry.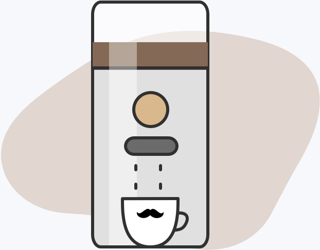 Preparation tips
We recommend the Buna Dimaa for brewing coffee in fully automatic coffee machines, filter coffee machines or the French Press.
Fresh and gentle roasting in Berlin
Roasting profiles have a specific designation. It describes the color of the roasted bean. The bean appearance of Buna Dimaa is between a so-called Viennese roast and a French roast. This means that the coffee is darker roasted. The distinct roasting aromas that are created in this way produce a strong taste. Our roasting masters roast the Buna Dimaa for about 18 minutes at 225 °C.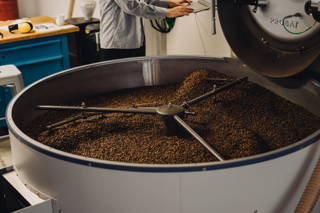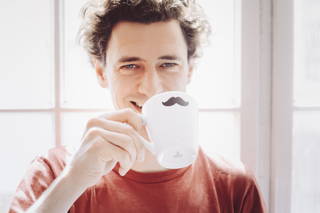 Buna Dimaa coffee is also available by subscription
Automatic delivery to your home
Adjust or pause at any time
Can be cancelled at any time
Origin
100% natural cultivation
Buna Dimaa is an Arabica blend from two origins, where we buy locally: The Buma Dimaa consists of 50 % Limu coffee from the Ethiopian cooperative Coche Guda. The cooperative has 250 coffee farmer families and is located at 1,725 m above sea level. The coffee is naturally grown in forest gardens and carefully processed by the small farmers.
The other 50 % of the blend comes from. Colombia, from the highlands in the Tolima region. This is the location of the cooperative ASOPEP, which we visited personally and from which we have been buying coffee since 2016 and have been building a long-term trade relationship. ASOPEP consists of 94 farmers who jointly sell their coffee through the cooperative. The coffee tastes nutty, caramel-like and has little acidity.
The cooperative ASOPEP
Slope: ASOPEP, Tolima, Colombia
Geo coordinates: 3°08'59.3 "N, 75°39'20.9 "W
Altitude: 1.700 m
Coffee farmer: 162
Plant: Castillo, Caturra, Colombia, Típica (Arabica)
Processing: washed
Harvest time: October – February
The cooperative Coche Guda
Slope: Coche Guda, Limu Region, Ethiopia
Geo coordinates: 7°52'11.7 "N 36°47'25.7 "E
Altitude: 1.725 m
Coffee farmers: 250
Plant: Ethiopia heirloom Arabica
Processing: washed
Harvest time: October – February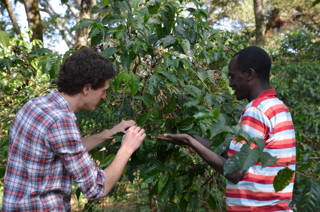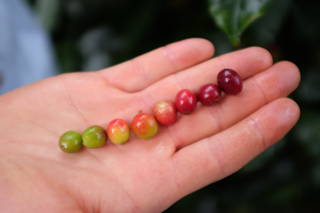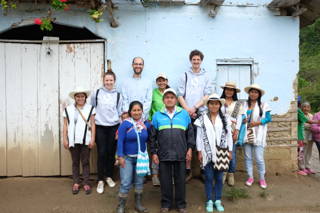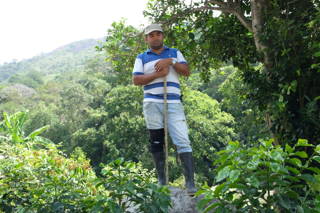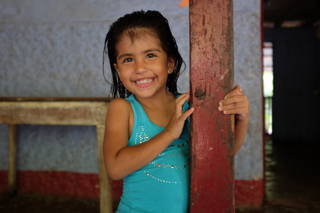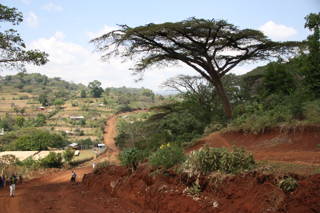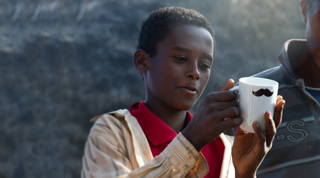 Clean drinking water for 37,100 people in Ethiopia
With each cup of coffee you support our drinking water projects in the coffee regions.