Porlex Hand Coffee Grinder
The Porlex hand grinder impresses with its good grinding performance and excellent processing quality.
The ceramic grinding mechanism ensures uniform, aromatic ground coffee
Very compact grinder, ideal for travelling
Stainless steel and ceramic are durable and easy to clean
Porlex II - new Features:
New, improved ceramic grinding mechanism
Higher quality material improves precision and durability of the grinder
Grinds 1.3 times more coffee at the same rotations
Set the grinding degree even more easily:
Easier to grip adjusting nut
Each click changes the size of the material to be ground by 80 instead of 37 micrometers
Porlex hand grinders - high quality and ultra compact
The Porlex hand mills impress with their high-quality material and compact form. Both the Porlex Mini and the Porlex Tall are perfectly suited to be carried in any travel bag. The conical grinding mechanism is made of ceramic and delivers good results across all grinding grades. Even with coarser grinding degrees, e.g. for the French Press, the Porlex hand mills, unlike many others, have no problems.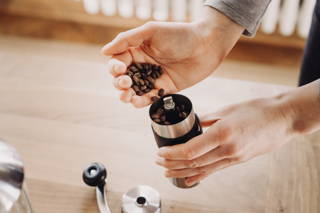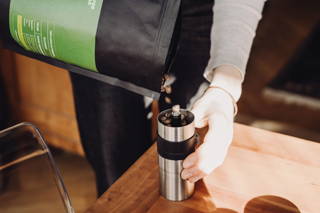 Ceramic grinder & good quality
The heart of the Porlex hand grinders is the conical ceramic grinding mechanism. Since the axis of the grinding cone is stabilized by a spring, the grinders deliver a very homogeneous grinding product with both fine and coarse grinding degree settings. A small wheel can be used to set more than 15 different grinds, covering all coffee preparation methods – from fine espresso grind to coarse grind for the French Press.
The housing and the collection container are made of stainless steel and ensure that the grinder always sits well in the hand.
Easy and stress-free cleaning
Both ceramic grinding discs of the Porlex are easily removable and can be washed by hand or in the dishwasher. Ceramic is very advantageous because it does not corrode. Since the housing of the grinder is made of brushed stainless steel, it is also easy to clean.
We tested 8 hand grinders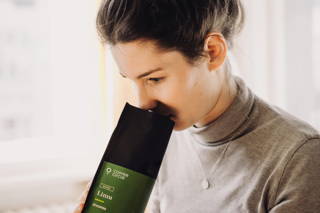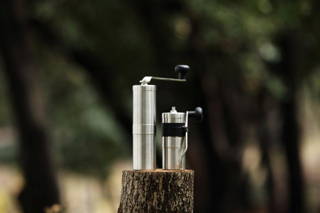 The price-performance winner
We were immediately impressed by the Porlex Mini because of its compact form and high-quality construction. Due to the very homogeneous grinding mechanism, the grinder was even able to take the top spot in our hand grinder test and is the deserved price-performance winner among the hand grinders tested.
For all those who grind coffee more often every day, we recommend an electric coffee grinder.
Marvin explains how to find the right grinding degree in the video.
Porlex Mini & Tall - in comparison
Porlex Mini
Beans capacity: 20 g
Coffee grounds capacity: 20 g
Height: 13 cm
Weight: 249 g
Special features: rubber sleeve with crank holder
Porlex Tall
Beans capacity: 30 g
Coffee grounds capacity: 40 g
Height: 19 cm
Weight: 281 g
Special features: larger volume, so more can be ground at once.
The perfect coffee for you