This coffee comes from the highlands of the Limu region in western Ethiopia. It is one of the first coffees we ever imported and still inspires us with its quality.
| | |
| --- | --- |
| Taste | Dark Chocolate, Grape |
| Strength | |
| Acidity | |
| Sort | 100 % Arabica, Single Origin |
| Origin | Ethiopia |
| | Certified organic by the inspection body DE-ÖKO-001 |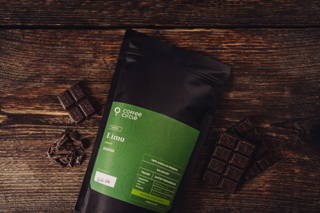 With this coffee, every morning feels like a Sunday morning
FULL-BODIED AND CHOCOLATY TASTE
Limu coffee is multi-facetted and delights your palate with its taste structure: after the first sweet and fresh coffee taste, Limu presents amazingly full-bodied aromas of dark chocolate – a result of the natural aroma of the coffee cherry.
Preparation tips!
Limu coffee is suitable for almost all types of coffee preparation, whether you are a fan of the French Press, the espresso pot, the fully automatic machine or manual brewing in the filter – Limu coffee will not disappoint.
Fresh and careful roasting in Berlin
The coffees are roasted freshly in our roastery by our roasters. They roast the Limu for about 16 minutes at 203 °C to bring out the fine nuances.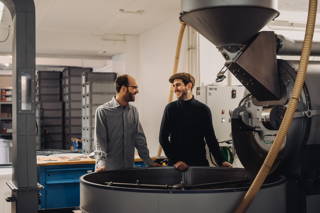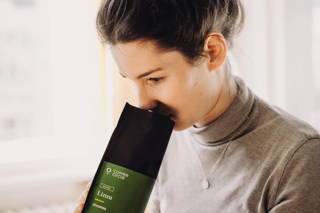 Limu coffee is also available by subscription
Automatic delivery to your home
Adjust or pause at any time
Can be cancelled at any time
Origin
The Kenissa Cooperative
Slope: Kenissa, Limu region, Ethiopia
Coordinates: 7° 38′ 13.51 "N 36°40′ 28.15 "E
Altitude: 2.080 m
Coffee farmer: 290
Plant: Local landrace (100 % Arabica)
Processing: washed
Harvest time: October – January
100 % from natural cultivation
The Kenissa cooperative with around 300 coffee farmer families is located in the Limu region in southwest Ethiopia. Kenissa is part of our quality improvement project, which we are implementing together with Welthungerhilfe in the Agaro region near Limu. Kenissa will receive a new washing station with a new eco pulper in 2018. In addition, the farmers are being trained to improve their coffee cultivation and harvesting so that they achieve better coffee quality. During harvest time, we send quality trainers to the washing station to inspect the processing of the cherries and give training on how to improve the quality. Kenissa has only been able to export its coffee for two years now, and as a result, the prices are higher than before. And the quality is exceptionally good.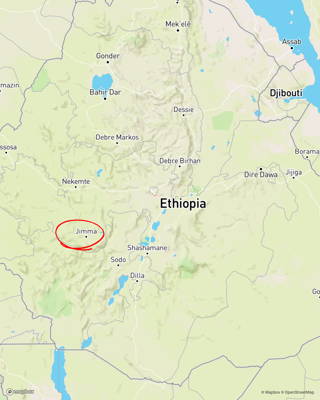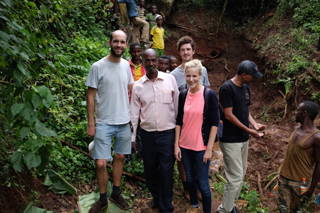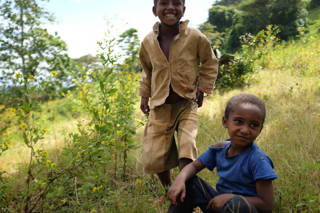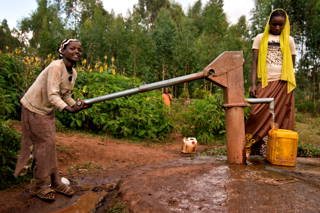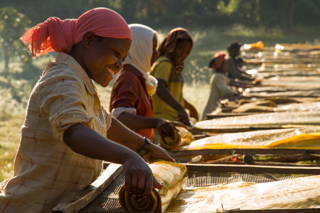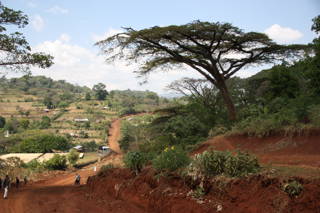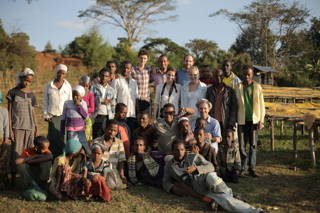 Direct trade – on site and at eye level
Ilketunjo is the first cooperative we have been working with since 2010. Here you can learn more about our trading model.