The Yirgacheffe region from which this coffee originates embodies the classic characteristics of Ethiopian coffee: complex and spicy, with fruity aromas. In our Yirgacheffe coffee, berry flavours come to the fore.
| | |
| --- | --- |
| Taste | Ripe Berries, Vanilla |
| Strength | |
| Acidity | |
| Sort | 100 % Arabica, Single Origin |
| Origin | Ethiopia |
| | Certified organic by the inspection body DE-ÖKO-001 |
Similar coffees #Complex #Fruity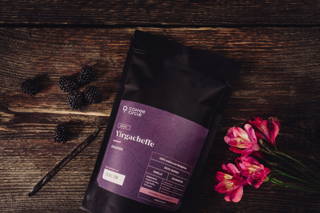 Yirgacheffe reminds you that coffee is in fact a fruit
Yirgacheffe coffee is characterized by a mild and harmonious taste with subtle vanilla and blackberry notes – a result of the natural aromatic diversity of the coffee cherry. Depending on the method of preparation, fruity-sweet nuances or even flowery-spicy flavors come into their own.
Preparation tips
Try the Yirgacheffe freshly ground to discover the fruity aromas. For the preparation of the Yirgacheffe coffee all kinds of filter coffee are suitable.
Straight from our roastery in Berlin
Our roast masters take good care of your precious beans. Every roast profile is uniquely designed to highlight each individual character. Yirgacheffe coffee is roasted at 203 °C for 11 minutes so the complex body of the coffee can fully unfold and the fruity notes are shown to their best advantage.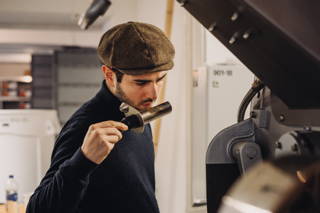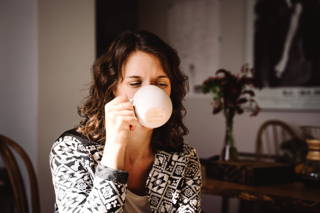 Yirgacheffe is also available by subscription
Automatic delivery to your home
Adjust or pause at any time
Can be cancelled at any time
Origin
The Konga Cooperative
Slope: Konga, Yirgacheffe region, Ethiopia
Geo coordinates: 6° 17′ 17.4 "N 37° 59′ 23.2 "E
Altitude: 1.980 m
Coffee farmer: 1556
Plant: Local landraces
Processing: washed
Harvest time: October – December
The Yirgacheffe region in southern Ethiopia is one of the most famous coffee cultivation regions in the world
Every year we travel to Ethiopiaourselves to select 3 to 4 outstanding coffees from 50 to 60 different coffees. After many long cupping (= tasting) days we found this coffee from the Konga cooperative in the Yirgacheffe region, which more than fulfilled our high expectations: A coffee with a lot of body and charisma, which inspires us with its mild and complex taste. The coffee is named after the region in the southwestern mountainous region of Ethiopia. Coffees from this region are among the best in the world every year. The pleasant spiciness and fruity aroma have led to its legendary reputation among coffee connoisseurs. The farmers grow Arabica coffee plants in shady forest gardens at an altitude of 2,000 to 2,200 meters in the Ethiopian highlands.
There the coffee cherries ripen slowly in the cool mountain climate. Thanks to the altitude, they have more time to develop their characteristic fruity and spicy taste.
Cultivation in traditional forest gardens also leads to a high natural resistance to pests, the preservation of plant and species diversity and natural protection against erosion. The coffee cherries are harvested by hand and carefully processed. First, the cherries are separated from the pulp at the washing station and washed. Then the beans are dried in the sun with regular and careful turning. Then they are sorted again by hand so that only the best beans are exported.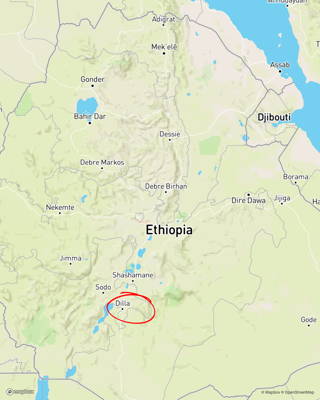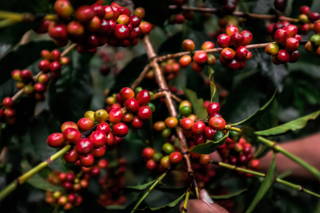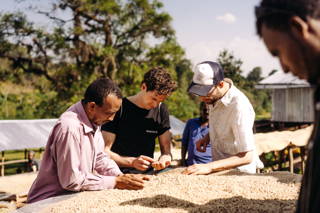 Three coffees to try out!
Try three different types of filter coffee with our tasting package for only 15 €!