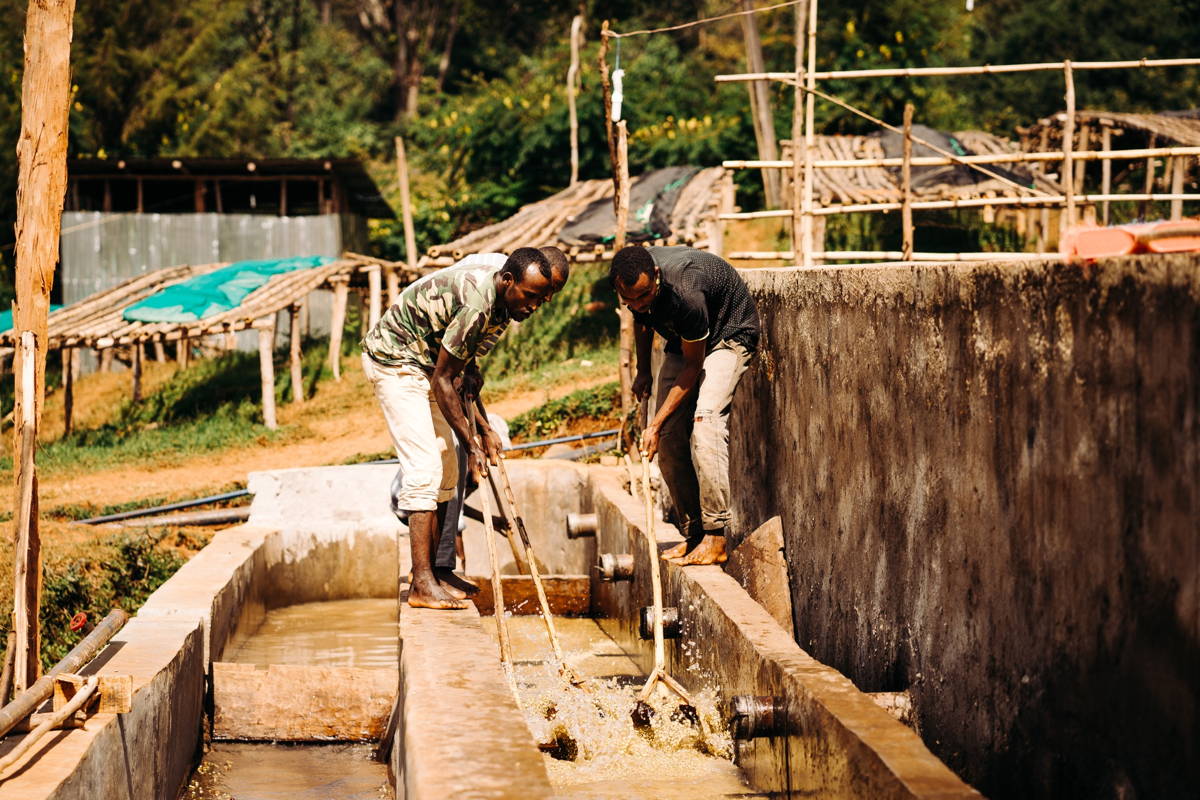 Our work with World Coffee Research – African Breeders Hub in Rwanda
There are more than a thousand kinds of bananas, but only a few hundred kinds of coffee. How can this be? There are still many mysteries and secrets to be unraveled in our knowledge of the coffee plant. In the case of bananas, we are already much further ahead. World Coffee Research has set itself the task of researching and developing the coffee plant, among other things as part of the Annual African Breeders Hub.
Many of our projects are developed in close cooperation with other organizations. For example, we implemented our WaSH project with Welthungerhilfe. The funding of the Annual African Breeders Hub was inspired by the organization World Coffee Research. We supported knowledge transfer by funding the second Annual African Breeders Hub, which brought together breeders from eight African countries (Rwanda, Burundi, D.R. Congo, Uganda, Kenya, Tanzania, Malawi and Zimbabwe).
In Kürze
Project volume: 21.900 € (extension initiated)
Implementation period: seit 2020
Region: East africa (virtually)
Beneficiaries: Thousands of farmers in east africa
Why was this project so important?
Climate change, new diseases and pests are making it difficult for the coffee plant and farmers. One of our goals in designing and implementing projects is quality training that teaches farmers not only how to improve the quality of their coffee, but also how to protect the plants from disease and other threats. This is the goal we share with World Coffee Research, where coffee experts and scientists dive deep into the coffee plant and develop innovative ways to provide coffee farmers with a sustainable future.
Part of the careful, comprehensive work of World Coffee Research lies in the sharing of knowledge. The craft of coffee cultivation is passed down from generation to generation, but few farmers can accurately name their coffee varieties. The lack of knowledge about coffee varieties and genera makes it incredibly difficult for scientists and farmers to develop new varieties to respond to new challenges such as climate change, drought or pests. The open exchange of coffee varieties, data and new tools facilitated by World Coffee Research is helping to remedy this.
The necessary knowledge about coffee, cultivation and production, among other things, is transmitted in the annual Breeders Hub, which took place for the first time in 2019 as a basis for countries to come together and work with each other instead of seeing each other as competitors.
Thrilled with the idea and implementation of the first Annual African Breeders Hub, we decided to use your donation money of €1 per kilogram of coffee sold to fund the second Breeders Hub in 2020. Then came Covid.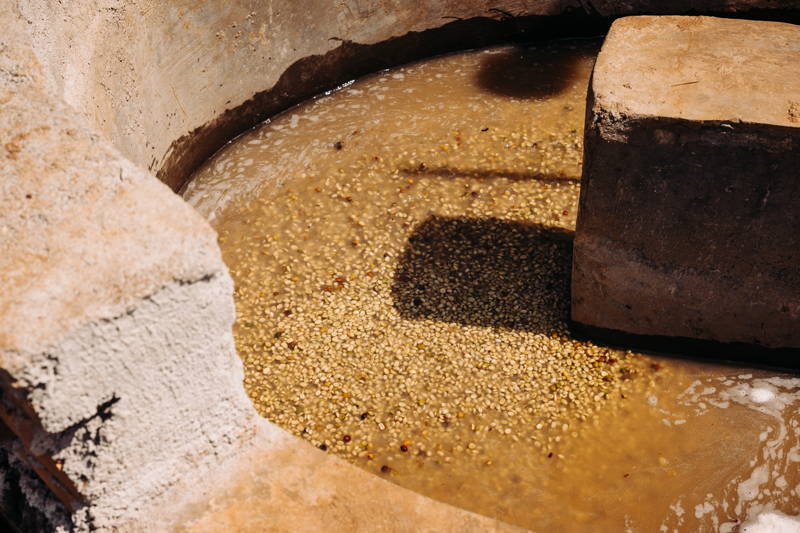 Our Coffee from D.R. Kongo
How was this project implemented?
Cooperation is made possible not only between the different breeders but also between the respective breeders and World Coffee Research, its Research Director and the Breeding Hub Coordinator.
Every country needs individual, new coffee varieties to withstand challenges such as climate change and disease. But breeding new varieties does not happen overnight. New varieties take 20 to 30 years to grow. In most African countries, there is only one qualified, studied breeder who specializes in diseases. However, since he is not in contact with the consumers, he does not have the detailed understanding to judge the coffee in terms of taste and quality of the plant.
These growers from different countries are brought together in the Breeders Hub – as the name suggests. Cooperation is made possible not only between the different breeders but also between the respective breeders and World Coffee Research, its Research Director and the Breeding Hub Coordinator. In this way, cooperation is encouraged. Breeders can exchange and learn what new scientific possibilities and tools are available to breed efficiently to meet the needs not only of farmers but also of consumers (of which you are one).
The second Annual African Breeders Hub was to be held as a workshop on March 25-26, 2020 in Kigali, Rwanda.The event could be implemented, but not physically but virtually, and not in March 2020 as originally planned but on May 12, 2020.Individual, one-on-one Breeder Hub meetings were held in April and May of that year.
Was hat sich verändert?
The work of World Coffee Research is long-term, characterized by foresight, crucial to ensuring that we will still be able to drink coffee 20 or 30 years from now. Our collaboration with the organization as a strong partner is also far from over. The joint alignment of the Breeder Hub was just the beginning. It is impossible to quantify the impact of such projects. Nevertheless, we are receiving positive signals from various African countries that have been able to increase their productivity. Ethiopia, for example, exported an average of 2.6 million bags of coffee per year between 2009 and 2011. Between 2019 and 2021, the average per year was already 3.8 million.
In 2021, specific activities were identified to raise new varieties tailored to the needs of each region. Uganda and Ethiopia were the first two countries to undergo what is known as a breeding program assessment tool: Both were informed by independent, scientific evaluations from Queensland University in New Zealand on how to improve their breeding programs. The report for Ethiopia was funded by your donations, which we at Coffee Circle spent on the analysis. As a result, World Coffee Research is now helping Uganda and Ethiopia prepare forms and submit applications to obtain necessary grant money from governments for this improvement.
The hub itself is located in Rwanda. Here, scientists are working to create crosses for varieties of coffee plants. These are tested and carefully studied because different countries participating in the program have different demands and concerns about what they need to satisfy their customers.
The financial resources saved by the virtual hosting of the Breeders Hub – nearly $3,500 – have been invested in the Rubona Research Centre in Rwanda, where the genetic material and live coffee plants are stored, require intensive care and undergo regular scientific testing.
Furthermore, World Coffee Research has commissioned a program in Ethiopia to assess the nursery where seedlings and plants are growing, which can then be distributed to farmers. However, some of these seedlings are not healthy. The assessments are intended to determine why this is and how to improve the work, encourage growth and ensure the health of the seedlings. Since these plants are used for more than 30 years by farmers:inside for coffee harvesting, it is important to ensure that the are strong and healthy. Only then can they bear a large quantity of cherries and guarantee a high income for the farmers.
This program was supposed to be initiated in Ethiopia months ago, but had to be paused due to the escalating Tigray conflict. We are looking forward to the further cooperation with World Coffee Research and will of course keep you informed about the next steps.
A report by Stephan Eicke