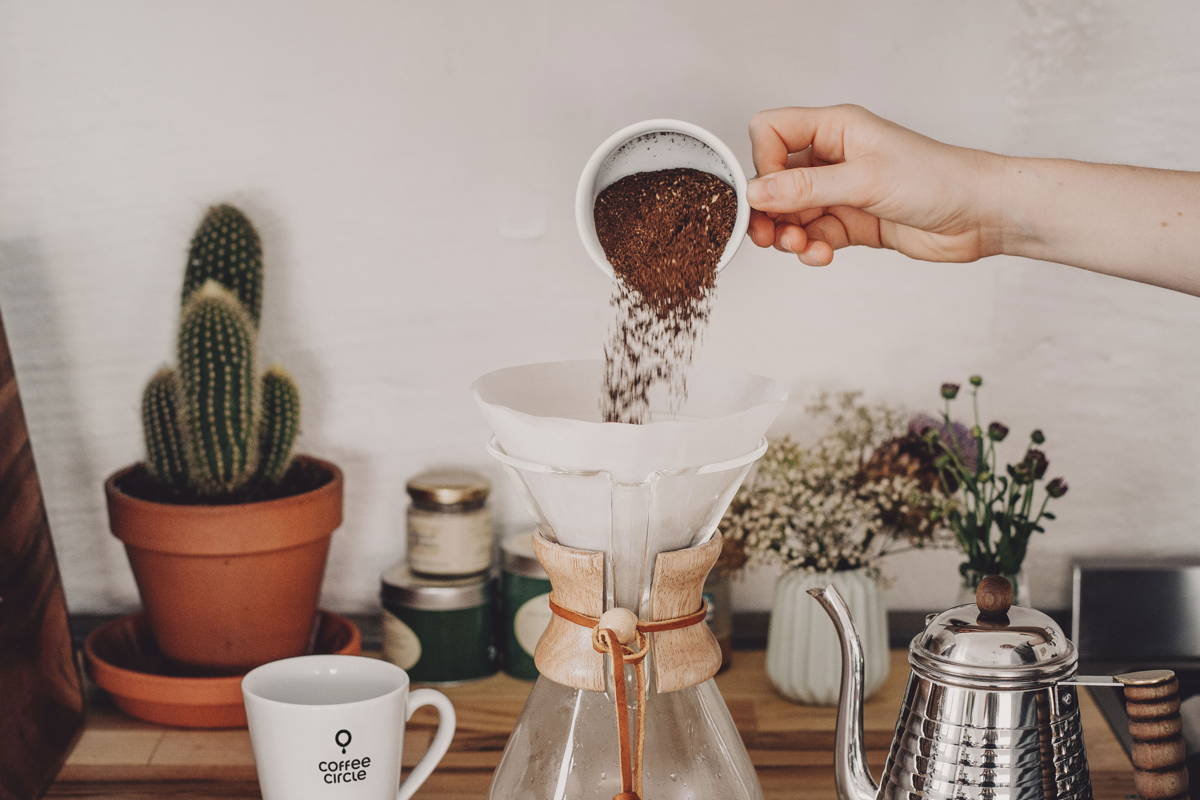 Our coffee knowledge from A to Z
Come, we show you what there is to discover with coffee! For you, we have gathered our knowledge, startingwith the question of how and where coffee was discovered to coffee dosage to roasting and preparation.
Recipes for hand filters, French press & co.
We show you step by step how to prepare really good coffee – whether with the hand filter, the French Press or the Bialetti! To make it as easy as possible for you to enjoy good coffee, we have put together a short guide consisting of pictures and short texts for each of the preparation methods we offer.
How to find the right grind
It's up to you how your cup of coffee tastes. We recommend grinding the coffee freshly before preparation. Which grind you choose depends on the way you prepare your coffee. Here we show you how to find the right grind for your coffee or espresso!
Other articles that may interest you
Where does coffee actually come from?
It is a long way from cultivation to your cup
Coffee is not just your companion, but the livelihood of hundreds of thousands of people worldwide. That's why we travel to the countries of origin of our coffees every year. We want to see with our own eyes where coffee grows and get to know the people who cultivate it.
Our coffees come from the forest gardens of Ethiopia and the Colombian highlands. They grow there in the midst of overwhelming nature, in places that we can usually only reach by hours of driving and hiking.
Wherever we travel, we encounter incredible hospitality. We gratefully accept the invitations of the coffee farmers. It is not uncommon for us to meet the family and be invited to dinner. Over a "Buna" in Ethiopia or the "Tinto" in Colombia, we chat for a long time and learn a lot about life and the challenges the coffee farmers face. We want to share our experiences and coffee knowledge with you and take you to the coffee countries we travel to.