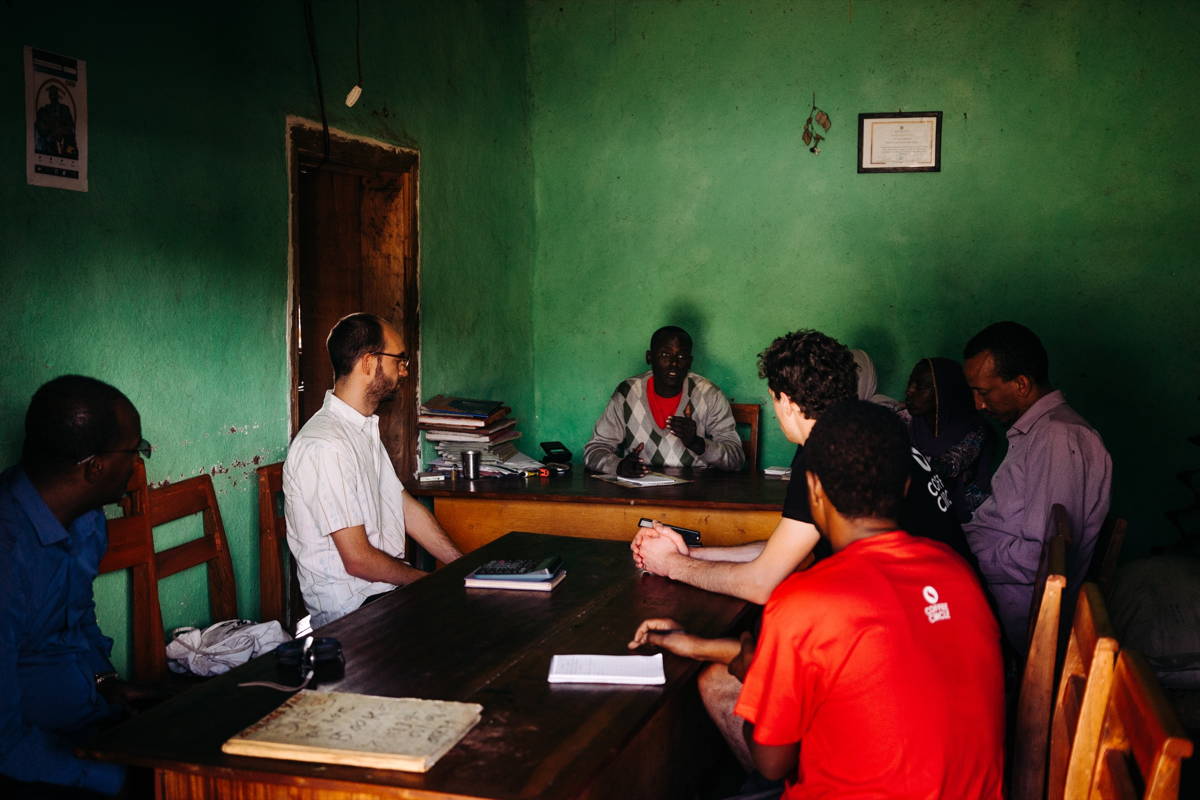 Facts & figures
Transparency is important to us. You are part of the Coffee Circle story. We would like to show you how we have developed since we started in 2010 and what we have been able to achieve so far with direct coffee trade and 1 € donation per kg of coffee.
Coffee Circle was founded in 2010. What has happened since then?
Last update: November 2020
Together with you, we were able to invest € 2.5 million in projects related to education, health and sustainable coffee cultivation
Through direct trade and above-average purchase prices, we have so far reached 89,354 coffee farmers in the growing regions.
With every cup of coffee you support the farmers and their families. With the projects financed, we have already been able to provide access to clean drinking water for more than 37,100 people. Thank you!
The value chain in coffee is complex and varies depending on the country of origin. Here we try to present the connections in an understandable and comprehensible way for you. For this purpose, we take the sourcing structure in Ethiopia as an example of our largest partner, the Ilketunjo cooperative from which our Limu coffee comes.
The value chain at its origin - the example of Limu coffee
Using the cooperative as an example, we would like to show how the value chain is structured in Ethiopia. The Ilketunjo cooperative is the basis for our Limu coffee. Since the foundation of Coffee Circle, we have purchased coffee there every year. The total purchase volume over the years is currently 96,000 kg, making Ilketunjo our largest source of coffee.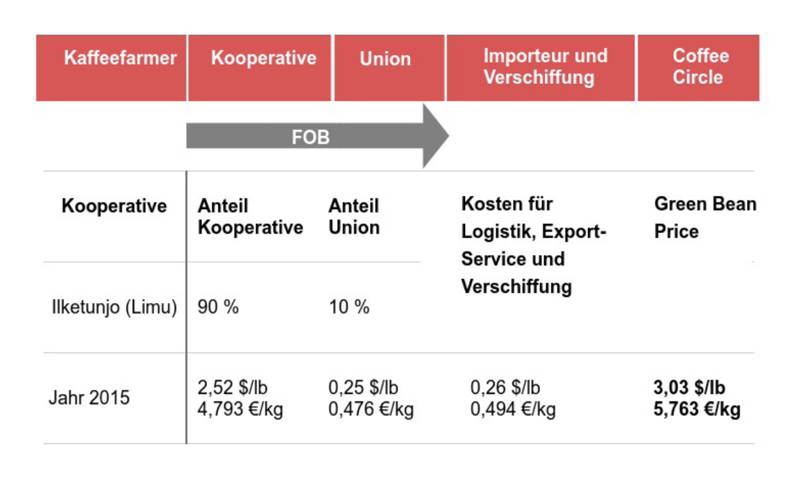 What does that mean exactly?
The coffee farmer receives his income from the cooperative. However, a part also remains within the cooperative to finance new machines and repairs and to cover running costs.
The cooperative is a democratically structured union of coffee farmers
The Union is the exporter umbrella organization of several cooperatives, which concludes the contracts with international coffee traders and prepares the export of the coffees. The percentage that the Union receives varies and is usually between 10% and 30%.
FOB costs (Free on Board) mean the costs up to the agreed port of loading of the shipment.
Importer means the official contractor of the Union who takes care of shipping, customs clearance and storage.
The Green Bean Price consists of FOB and costs for logistics, export service, shipping and storage.
We know many of the coffee farmers personally and are active in the region with our projects. In the following, we break down the purchase prices of the Ilketunjo cooperative transparently over the years and compare them representatively for our coffees with the world market and fair trade prices. On average, the purchase price we pay Ilketunjo is 92 % higher than the world market price and 56 % higher than the fair trade price.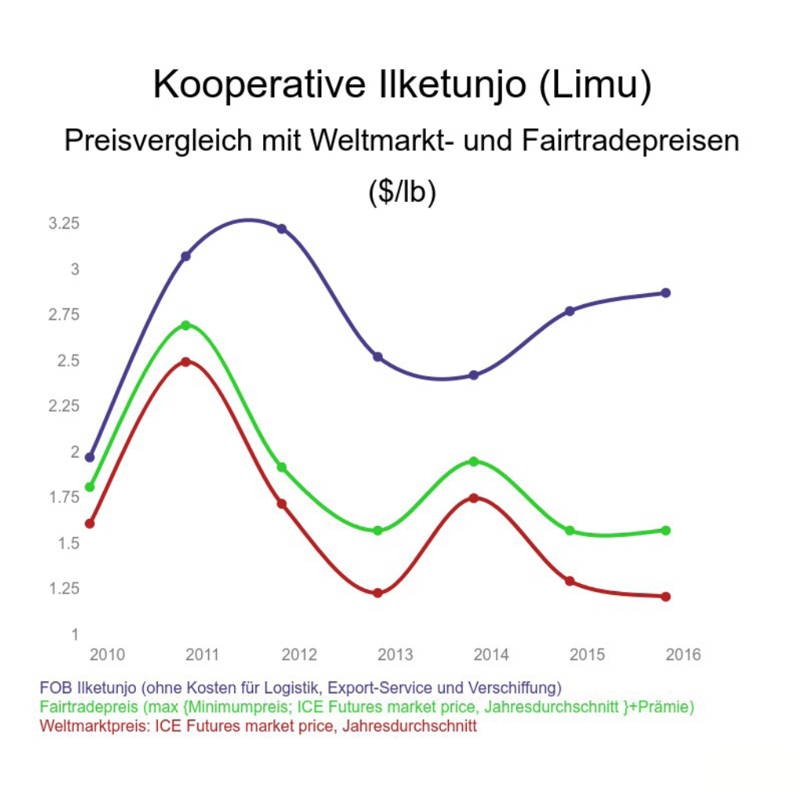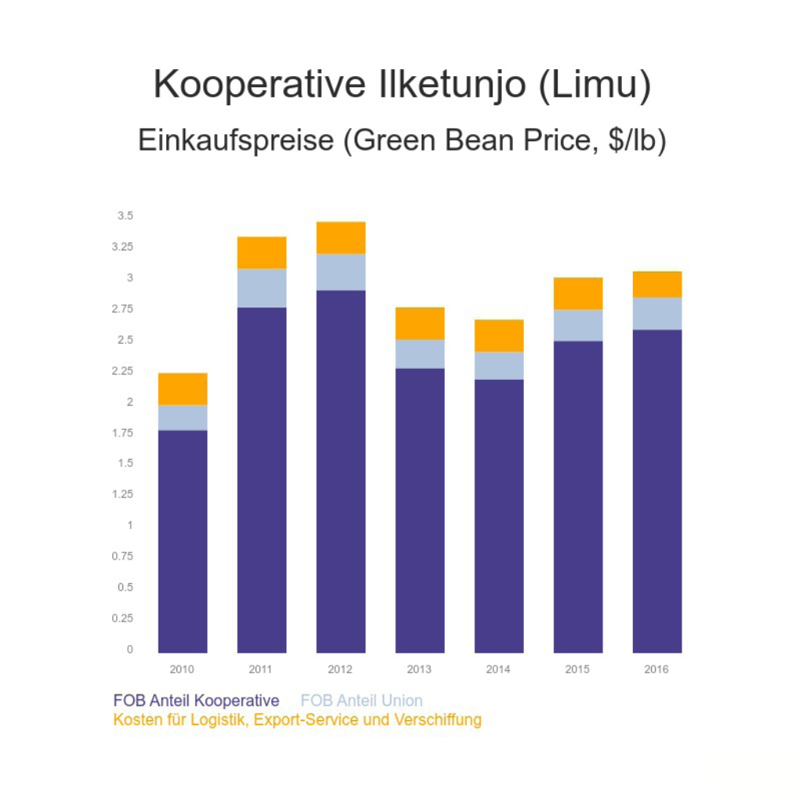 Our Impact Reports
More details about what we have achieved since 2010 can be found here ›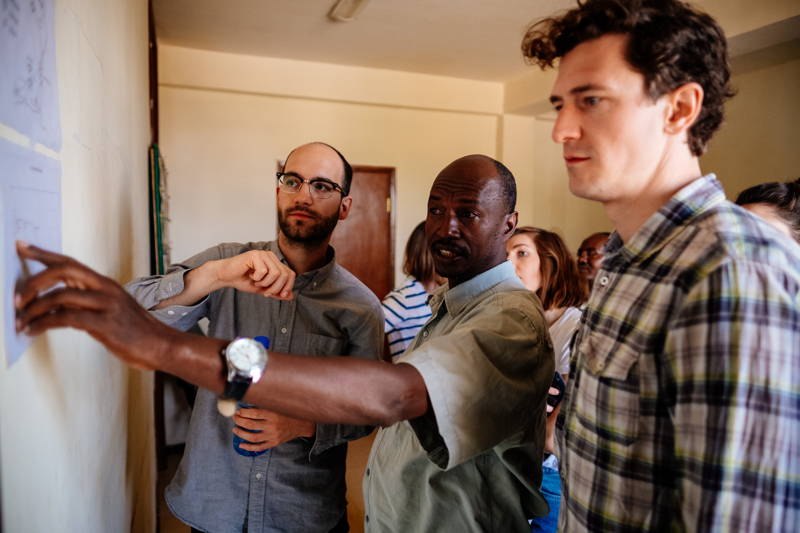 Discover the right coffee for you