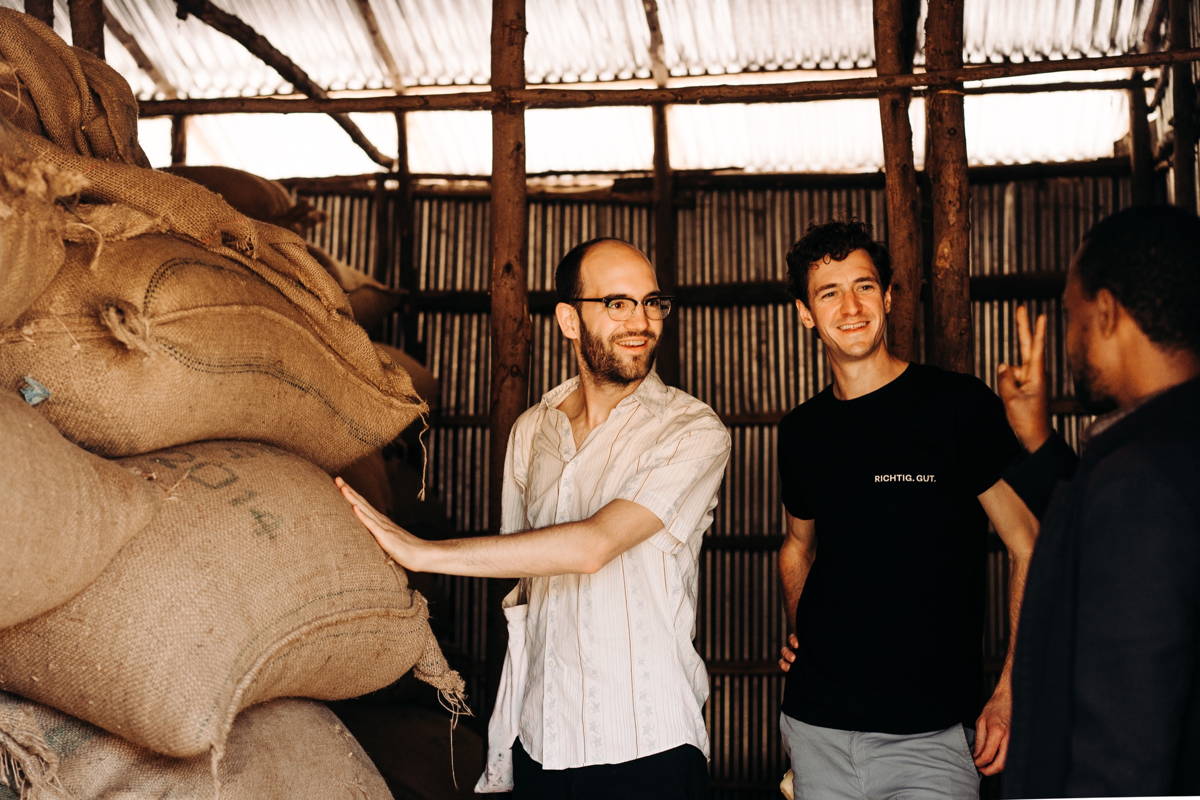 Our direct trade model
We trade in some of the best coffee in the world. Nevertheless, many farmers cannot make a living from their coffee. We want to change that together with you! With Coffee Circle, we create understanding and appreciation for coffee quality and the performance behind every cup of coffee. Here we show you how we live Direct Trade.
Our two areas of impact
1. Impact through direct trade
High-quality coffee has its price, which is why we pay fair purchase prices that are well above the world market price level. In this way, we want to show our appreciation to the coffee farmers and motivate them to adhere to the traditional ecological coffee cultivation methods and strive for continuous improvement of the harvests. This financial incentive not only benefits the coffee farmers, but also their families, for whom coffee is often the most important source of income. Since 2016, we have sourced coffee in direct trade from Ethiopia, Kenya, Colombia, Laos, Brazil and the Democratic Republic of Congo.
2. Impact through local projects
In addition to fair purchase prices, we invest €1 per kg of coffee in local projects in Ethiopia, D.R. Congo and Kenya. In the areas of education, health and coffee cultivation, we implement the projects together with the coffee farmers, the local government and local partner organizations. By growing and harvesting their high-quality coffee, the coffee farmers finance their projects themselves. In this way, we consciously distinguish ourselves from classic charity organizations.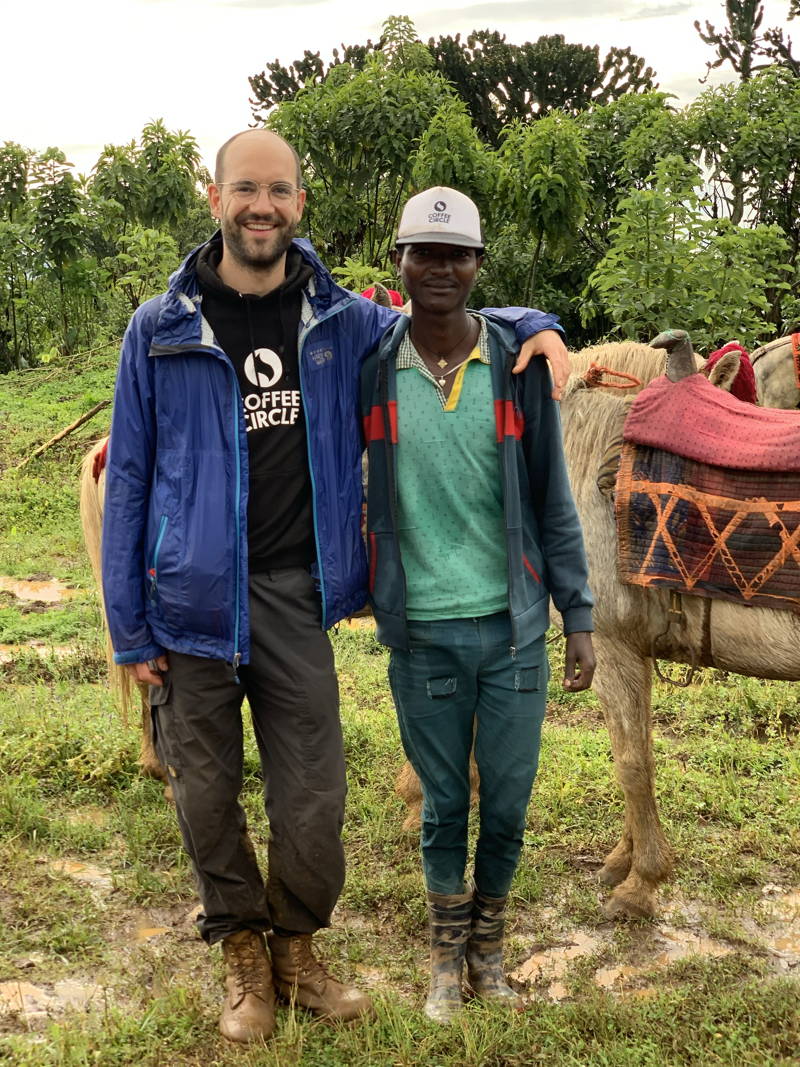 We set new standards for fair coffee trade.
No distance is too far for us to find the best coffees in the world. We share our journey and show what there is to discover around coffee.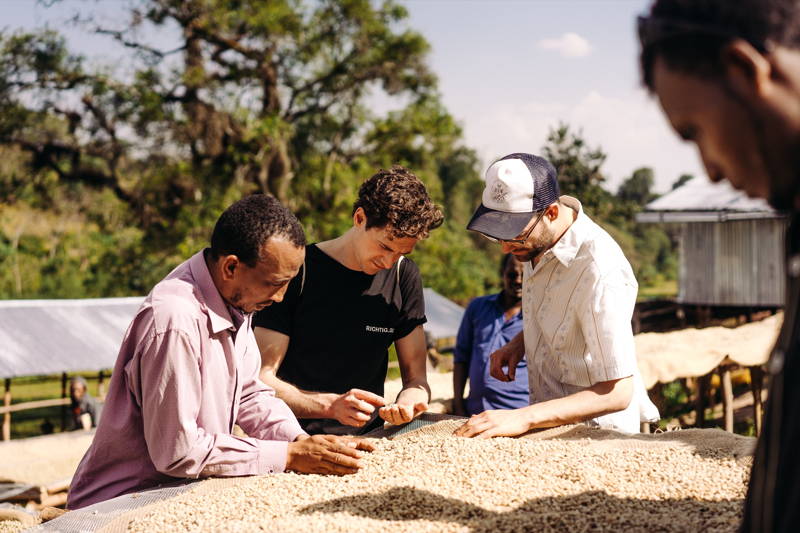 Our purchasing principles
We stand for direct trade and transparency in everything we do. To stay true to our vision, we have adopted internal purchasing principles that we believe represent a better way of doing business.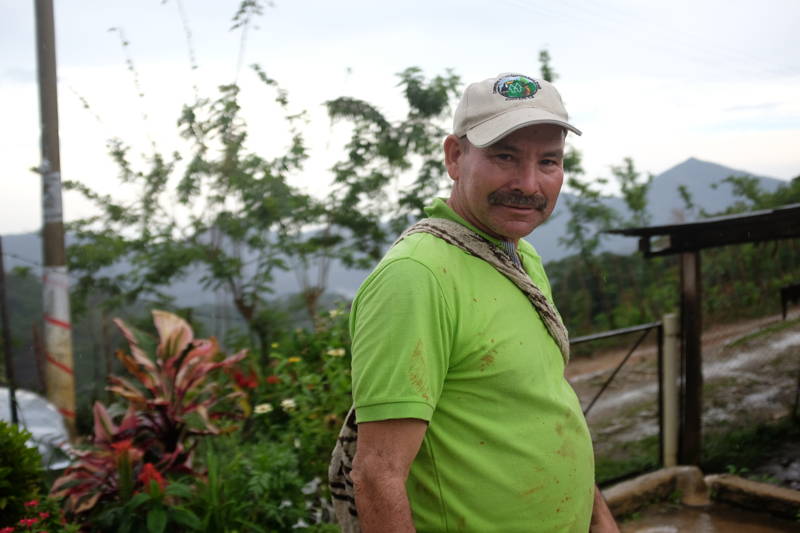 Fairtrade certifications in comparison
"Oh, you're doing something with Fairtrade and all that" is something we hear more often. We have deliberately decided against working with seal certificates. Here we compare ourselves with common fair trade seals and explain the differences.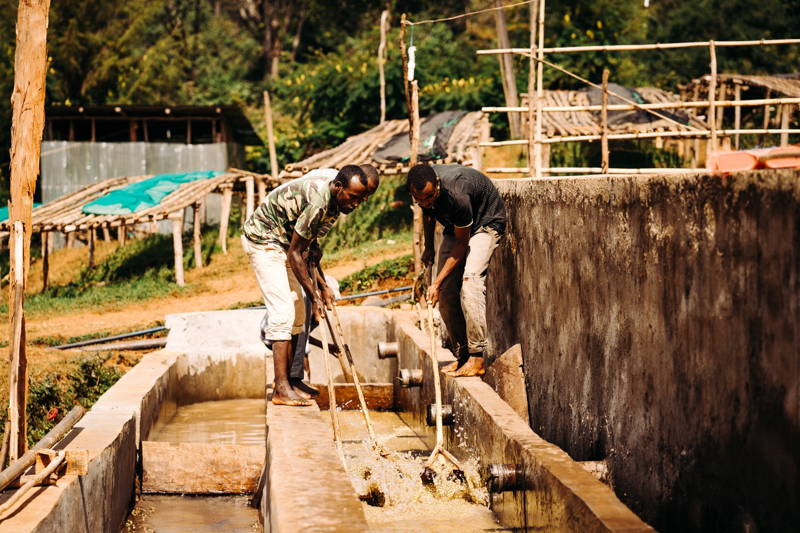 Facts & figures
Facts on the table: What have we achieved with our projects and how much coffee do we roast? Through direct trade and above-average purchase prices, we have so far been able to reach over 89,000 people in the coffee-growing regions.
Try our coffees