Ein Beitrag von Ryan in der Kategorie #Rezepte vom 7. April 2020
Today's topic: American-style pancakes. The fluffy, As-Seen-On-TV, stacked, and covered-in-syrup kind of pancakes. For me, nothing says a weekend morning more than a stack of pancakes with butter and maple syrup. I have a special pancake recipe and topping suggestions for you: delicious, comforting and easy to recreate at home!
Good morning coffee people! I'm Ryan, a new café and kitchen member at Coffee Circle Berlin. Hired to bake cakes, and now, like a lot of you out there, I'm working from home! Amid panic and isolation, I hope everyone out there is finding the time and energy to get to the supermarket to get both nutritional and joyful food. And I think you know what I mean by joyful food. It's sometimes a bit naughty, but most times it feels fun or comforting to cook and, most importantly, satisfying to eat.
American-style pancakes
My colleague Alex and I discovered one afternoon that for breakfast we both made buttermilk pancakes with strawberries and cream, and neither of us had maple syrup. We both used our own buttermilk pancake recipe. I used creme fraiche and she used whipped cream. And we both used some strawberry preserves. I substituted buttermilk with a mix of lemon juice and milk.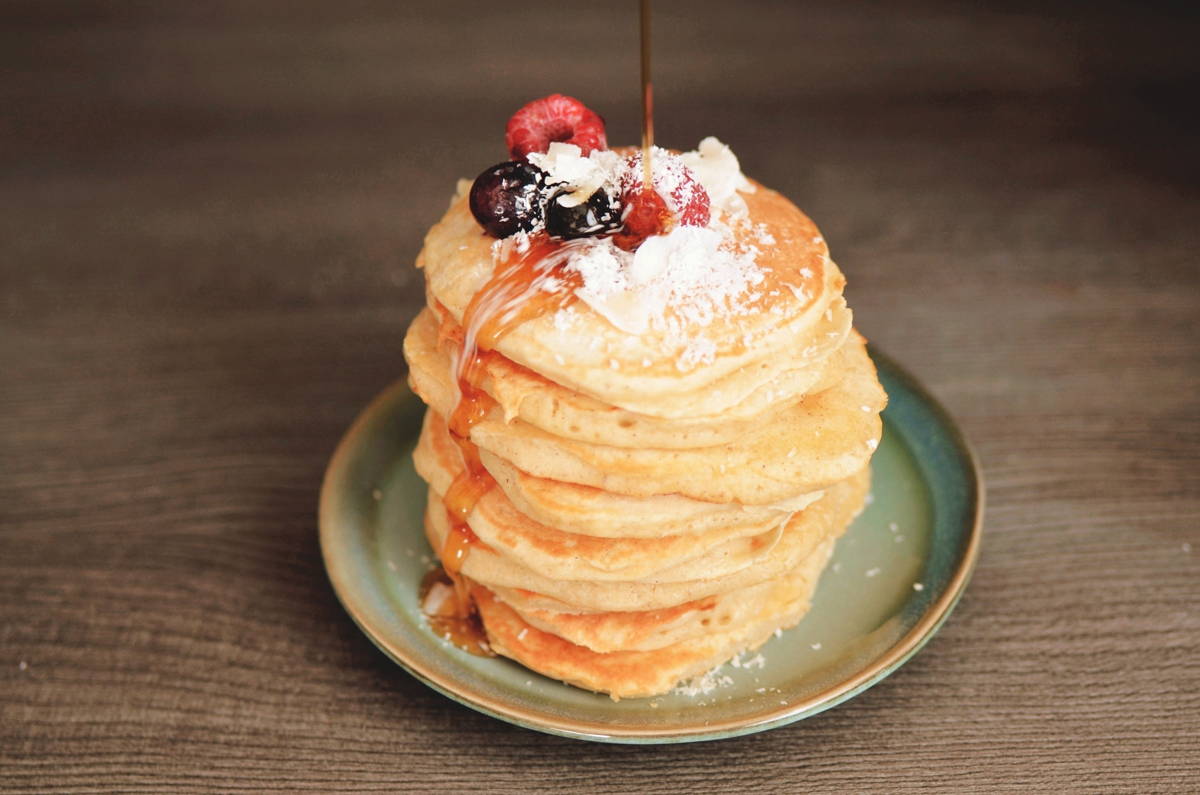 For 10-14 pancakes you will need:
Dry ingredients
205 g flour (I use 550 flour, but I've also used Vollkorn, Dinkel, and 405, with similar results. Mix them, if you'd like.)
1 tsp baking powder
½ tsp baking soda
A pinch of salt
Up to 2 T sugar (adjust for preferred sweetness)
Dash of cinnamon (if you like)
Wet ingredients
2 eggs
200 ml milk (buttermilk, if you have it; I've used oat and soy milk, with similar results.)
50 g butter (melted)
Juice of 1/2 lemon (unless using buttermilk)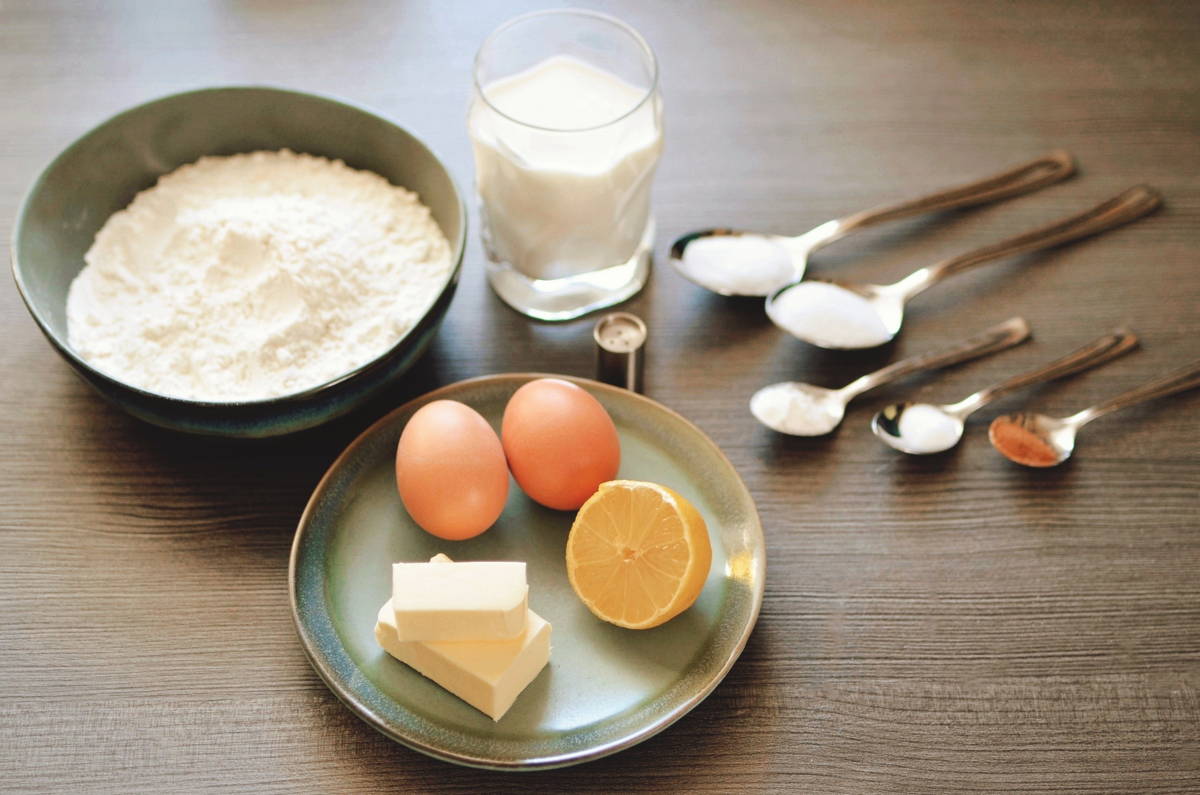 Here's how it goes:
First, combine all the dry ingredients into a medium bowl and whisk them together. In another medium bowl, combine the lemon juice and milk and let it rest for 5 minutes. Then add the butter and eggs and whisk until fully mixed. Now pour the wet ingredients into the dry and gently mix until just incorporated.
Do not overmix. The batter should be lumpy with some dry bits.
Now, place a nonstick frying pan over medium-low heat and wait for it to get hot. Once it is hot, add the batter into the pan in about 50-100 ml portions and spread them out slightly. Now cook for about 2 minutes and 30 seconds, until bubbles appear on the surface and begin to pop. The sides should become a bit dry looking. Then flip on the other side. Let them cook for another minute and 30 seconds, then transfer to a plate for serving.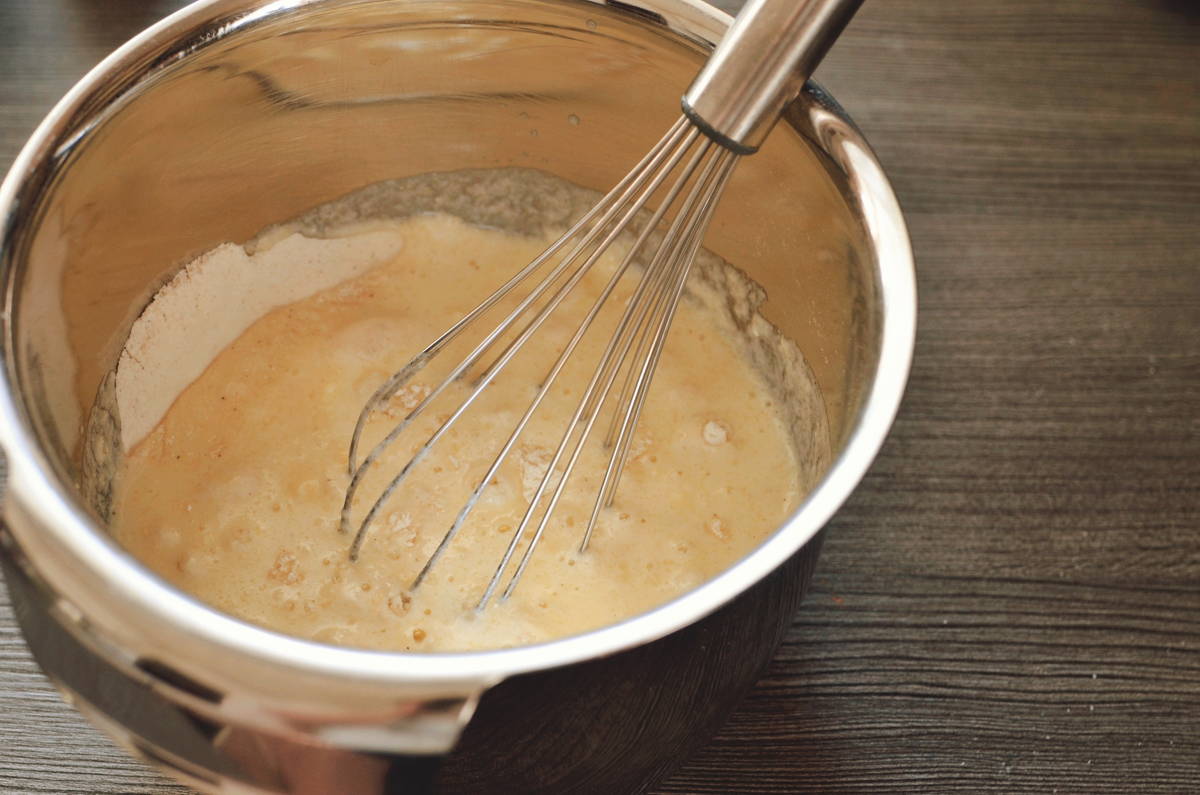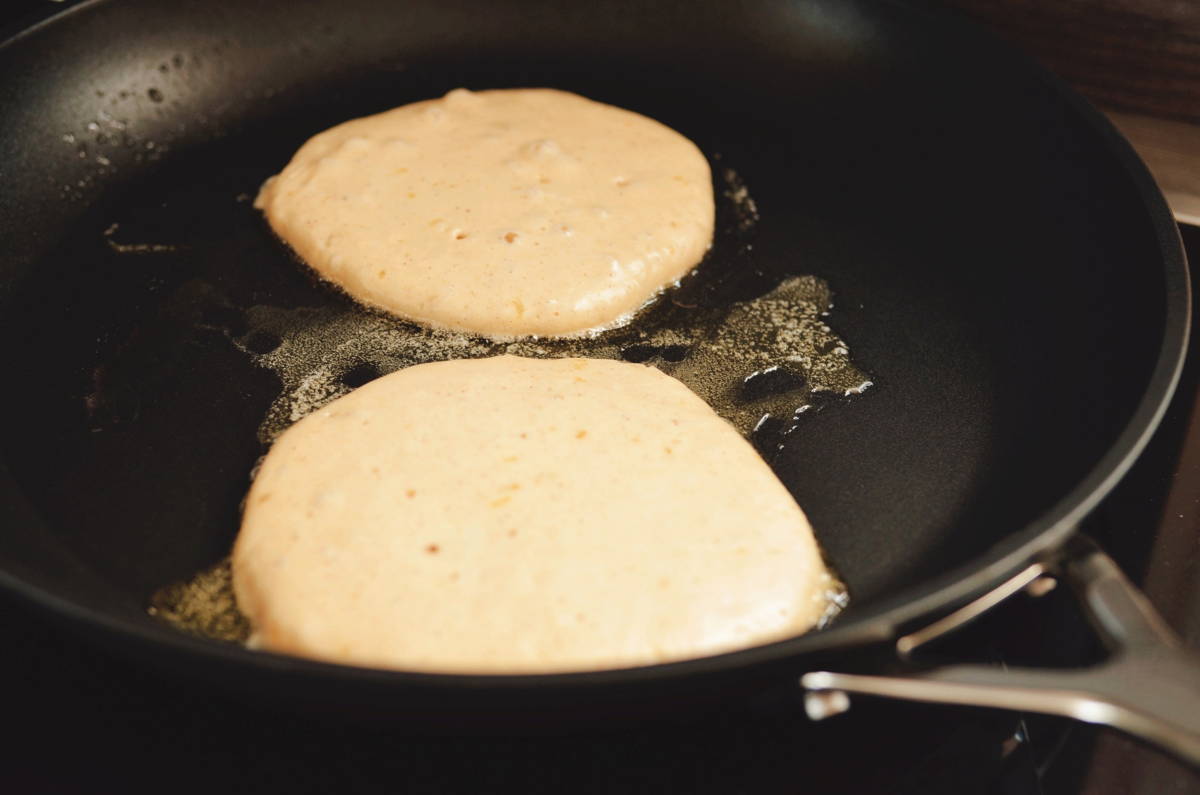 Toppings
If we're honest, topping the pancakes is the icing on top. Here you can get creative! These are some of my favourite toppings:
Maple syrup and butter
Berries and cream (You can add berries on top of your pancakes when you put them in the pan. Then they will cook along with the pancakes. Otherwise, use fresh berries, preserves, or a compote. The cream can be whatever you have in your fridge. Sour cream, creme fraiche, different styles of yogurt (I'm a fan of unsweetened Soya), whipped cream (add some vanilla sugar and cinnamon), you could even go for a soft cheese)
Nutella or nut butter
Chopped walnuts, pecans, almonds or coconut flakes
Tips from Ryan
The batter consistency should be thick enough so that it doesn't run when placed into the pan.
If it is too thin, add flour and gently mix it in.
If the pancakes are not getting color after the cooking time, increase the heat. If the pancake centers are not fully cooked and they are brown, turn down the heat. Every stovetop and pan is different, so figure out what works best for your equipment.
For light, fluffy pancakes, it is very important to not overmix the batter.
If you have dietary restrictions, most common substitutions will work with this recipe. For example, substitute coconut oil for butter. However, flour substitutions can be tricky because it can change the consistency of the batter and pancake.
I am excited for your feedback. If you try the recipe, feel free to share your result on Instagram and mention us with #coffeecircle.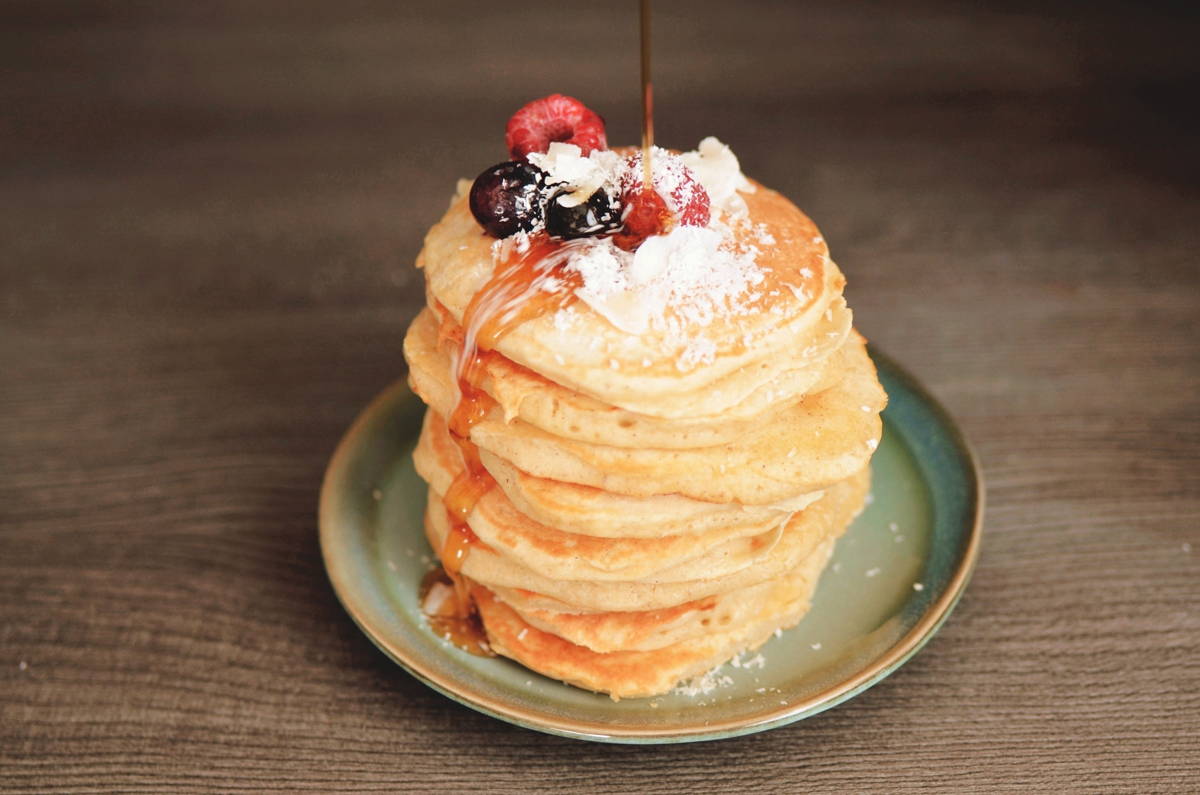 Coffee recommendations for your pancakes